Go Back Thousands of Years to the Jomon Kingdom along the Fujimi Town Course
Buckwheat has been cultivated since ancient times. The fields of white buckwheat flowers can be seen close-up from the saddle of an e-bike that will take you through rural and mountain scenery, as well as . The course will take you to the ruins of Idojiri, where you will be able to enjoy views of the Mt.Fuji and the Southern Alps, and learn about the culture and traditions of the Jomon period. For lunch, try soba noodles made by local elderly people.
Distance : 30.5km
Elevation gain : 713m
Time : 5 hours including experience
E-bike Rental Spot
Fujimi Panorama Resort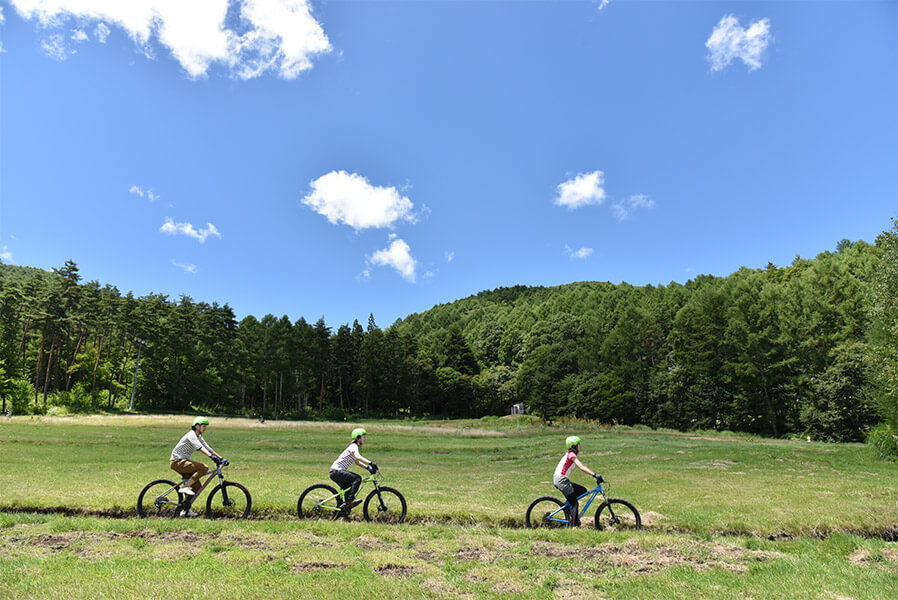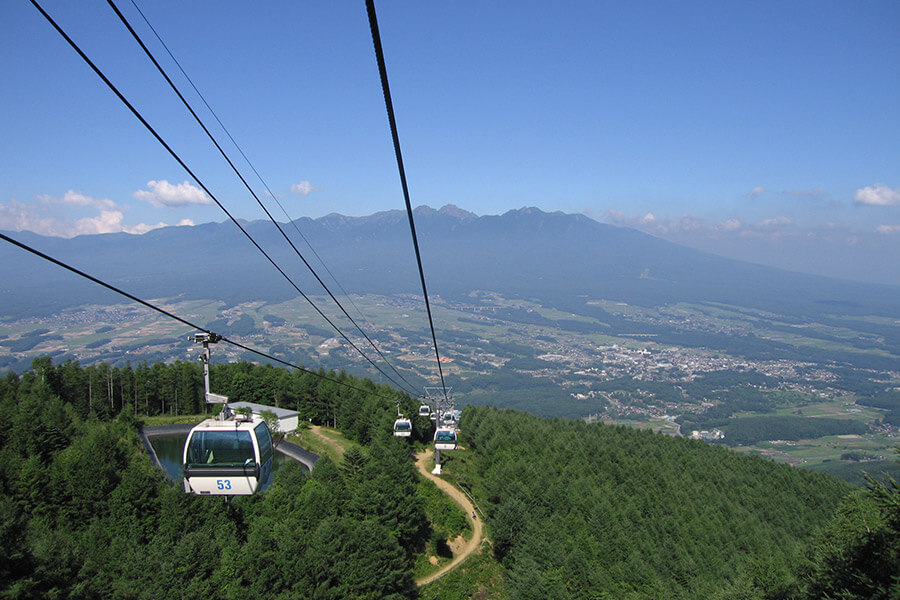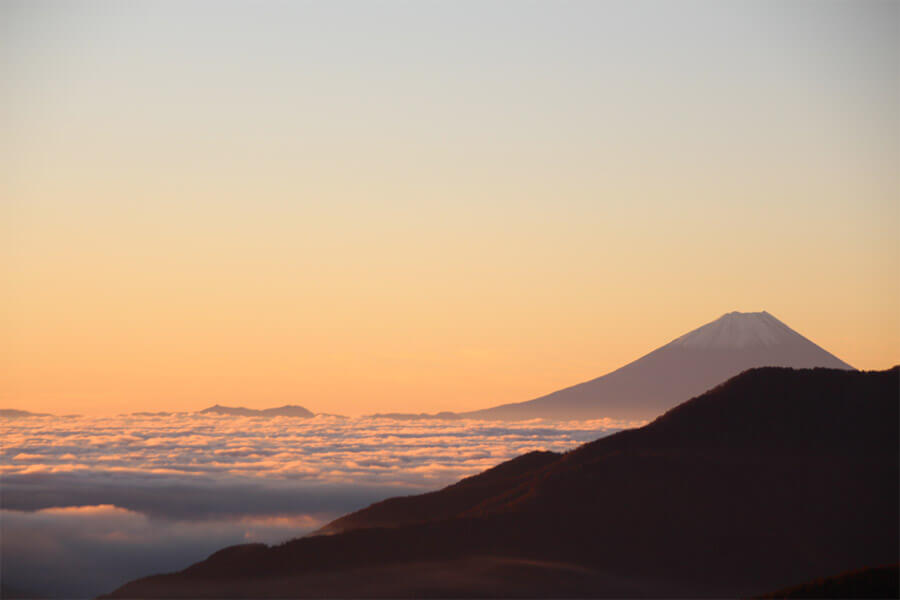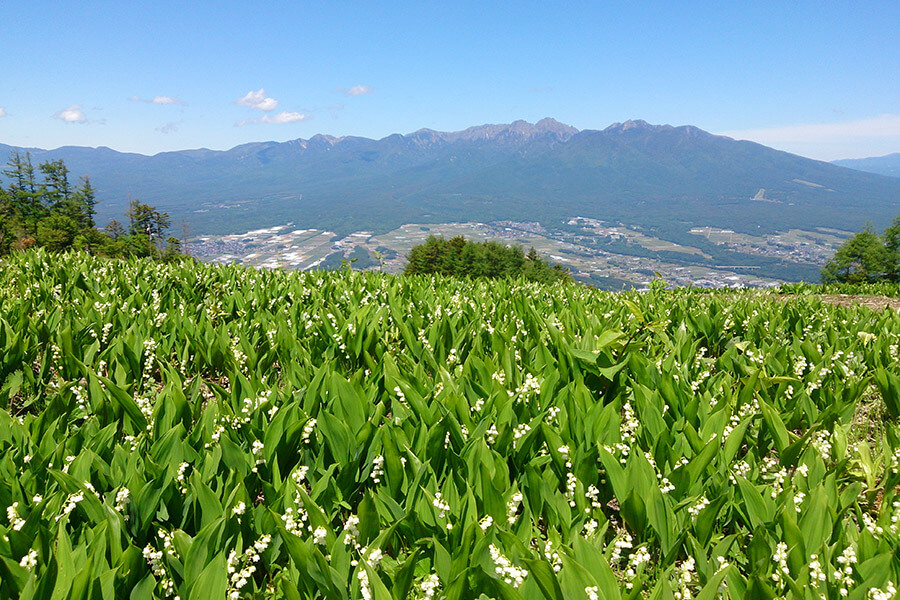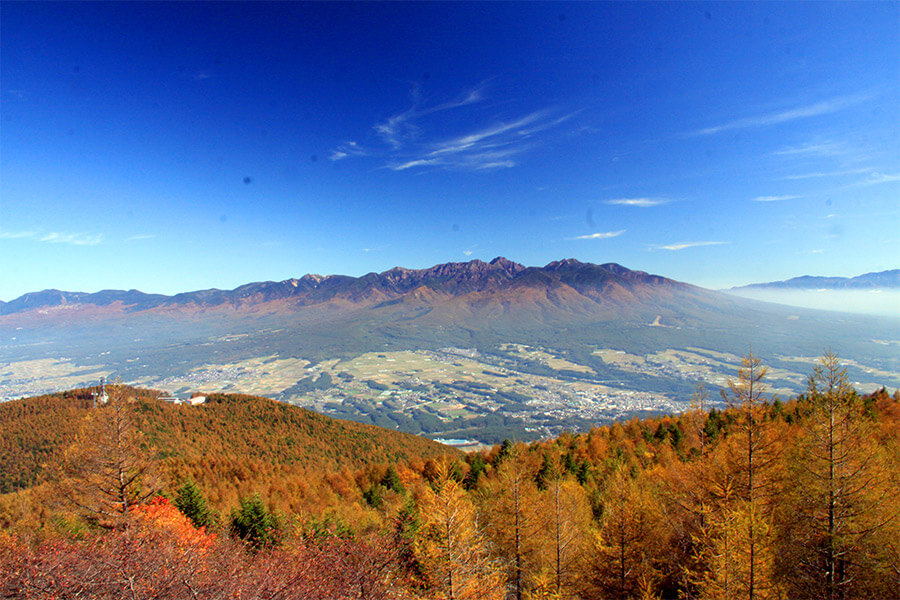 A mountain resort where skiing, snowboarding, mountain biking and trekking can be enjoyed in all seasons.
During the green season, the mountain bike field, one of the largest in Japan, with a maximum length of approximately 8 km and a height difference of 730 m, is very popular. Visitors can enjoy tandem paragliding flights from the summit of the highest peak in the Kanto region, as well as easy walks through flower gardens, or trekking and mountain climbing accessed by using the gondola.
E-bike rental spot
Website (Japanese)
0266-62-5666
5min.
Spot1
Stone shrine and Dosojin (roadside deities)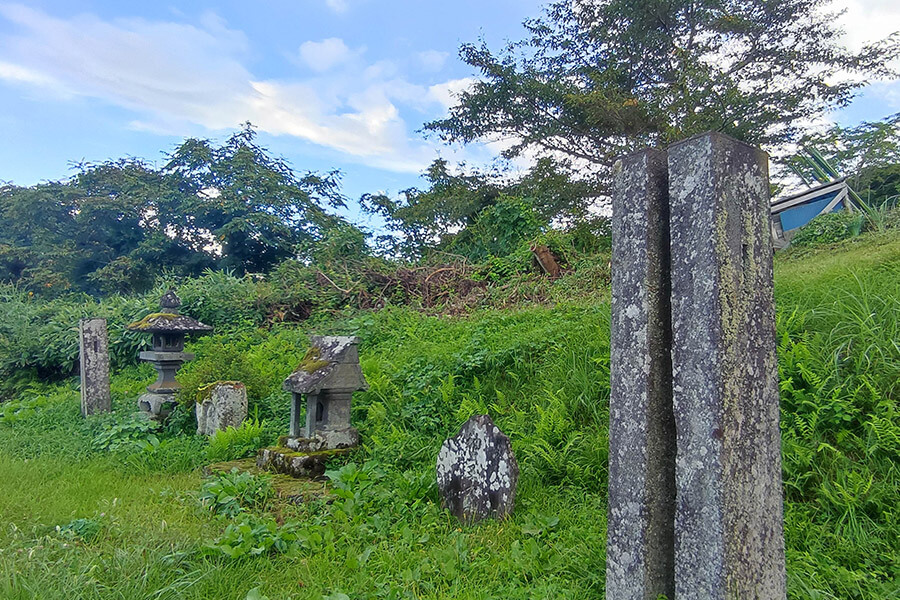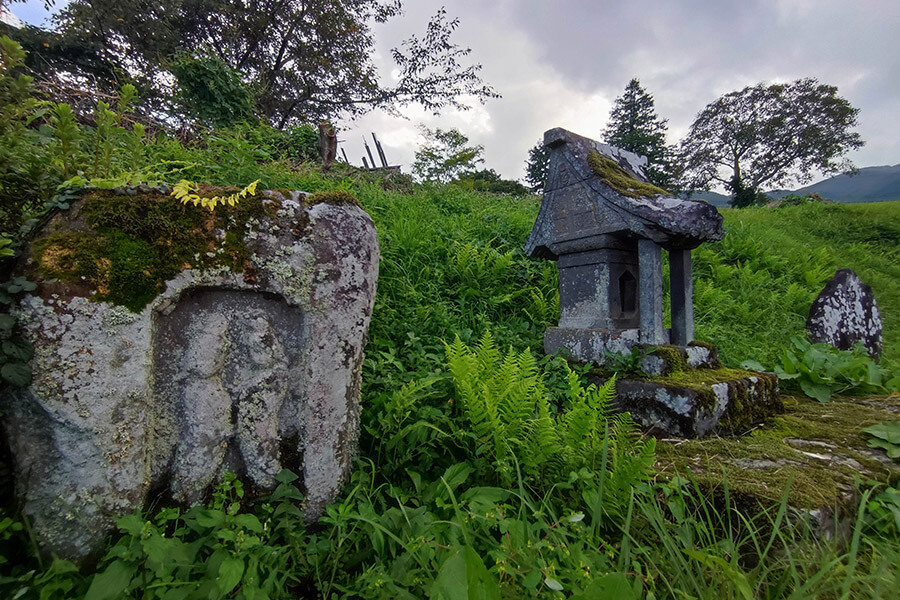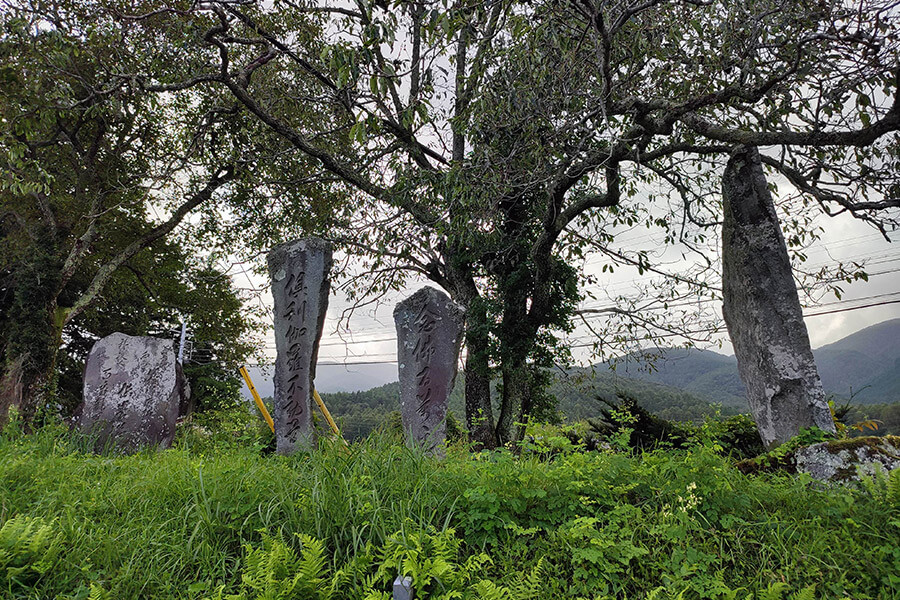 Dosojin is said to be a god who prevents epidemics and evil spirits at village borders, mountain passes, and other roadsides, as well as being a god of marriage, travel safety, and a close friend to children. In Fujimi-cho, there are many stone shrines with twin statues enshrined within them. The image of the two statues nestled close together in a single stone signifies the wish for good marriage, a good harvest, and other nurturing wishes. There are about 160 Dosojin in the town, so please look for them along the way.
5min.
Spot2
Konoma Kannon Hall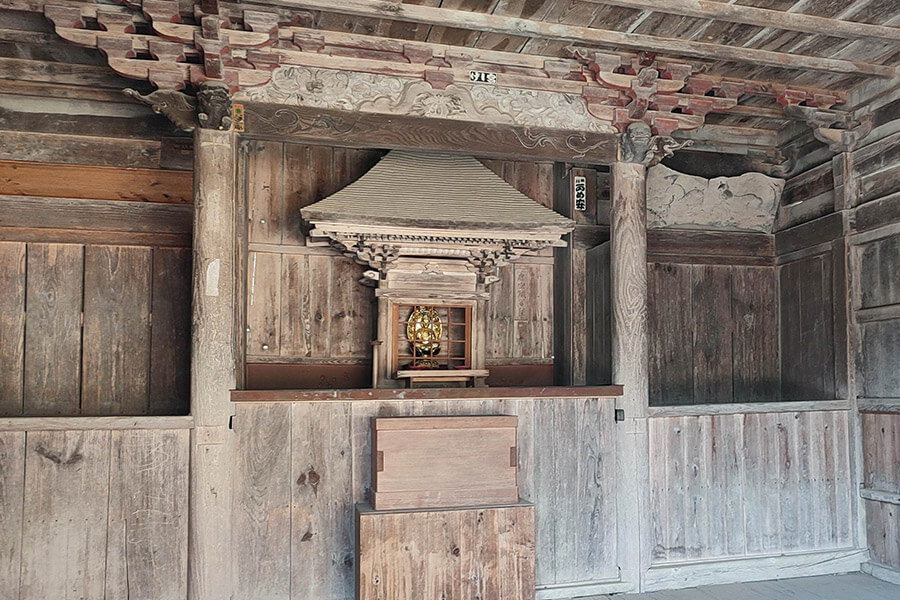 In ancient times, there was an ancient road leading from Konoma Village to Ina along the foot of Nyukasa Mountain. Many travelers are said to have come and gone, and there is also a legend that komahiki, who were presented to the Yamato Imperial Court, also passed through Kai Province. At that time, there was a temple in Dogadaira where travelers used to rest, quench their thirst, shelter from the wind and rain, and keep warm. As the traffic decreased, the Kannon-do was moved to the village after it was no longer needed. This Kannon-do was rebuilt in 1545 in its present location. Inside the hall, there is a golden statue of Buddha. Behind the Kannondo, there is a stone banner of Rokujizo.
25min.
Spot3
View spot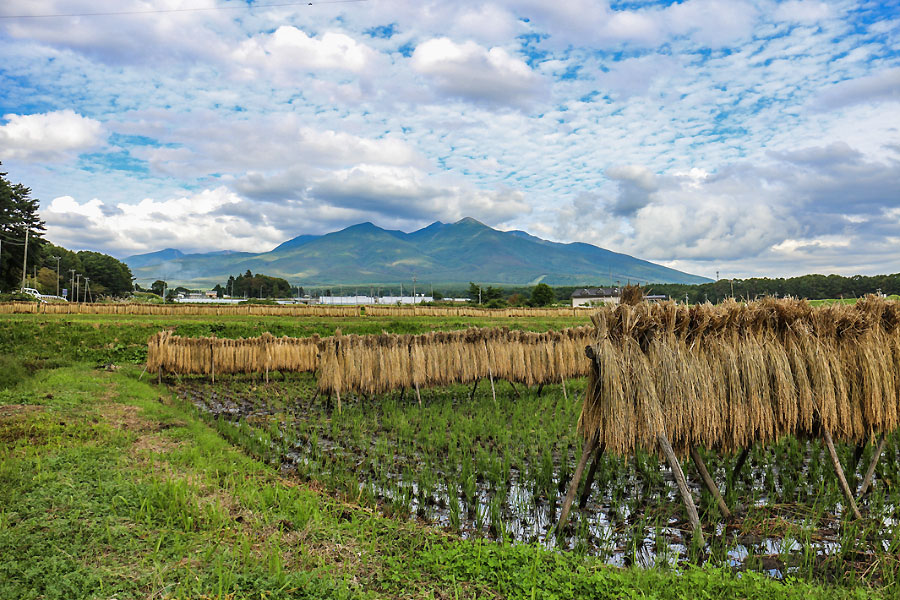 This is a viewpoint where you can see the beautiful "ears of rice" that change color with the seasons, together with the majestic Yatsugatake Mountains.
15min.
Spot4
Okkoto-tei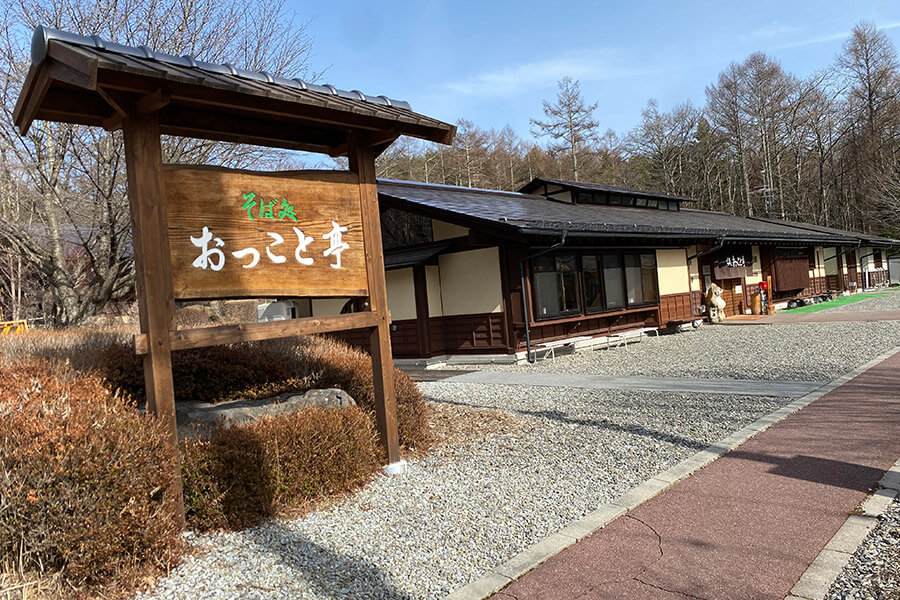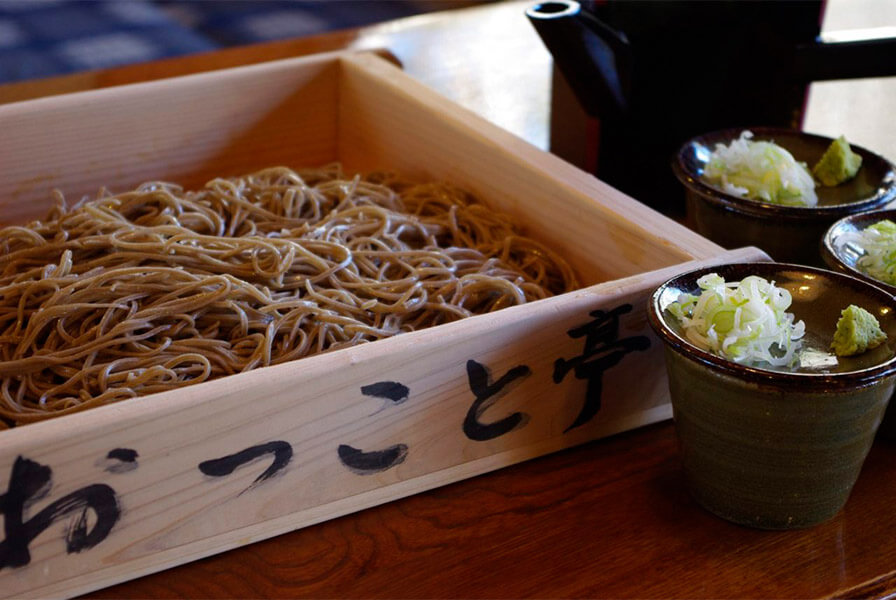 This soba restaurant is very popular for its nihachi soba, handmade with 100% locally produced buckwheat flour. Snow falling on Mt. Yatsugatake slowly turns into spring water at "Okkoto-tei" and quickly cools the boiled soba. This is what gives the soba noodles their unique crunchiness, firmness, and deliciousness. You can also enjoy seasonal vegetables and tempura.
(English menu available)
Website (Japanese)
0266-62-7188
15min.
Spot5
Rural landscape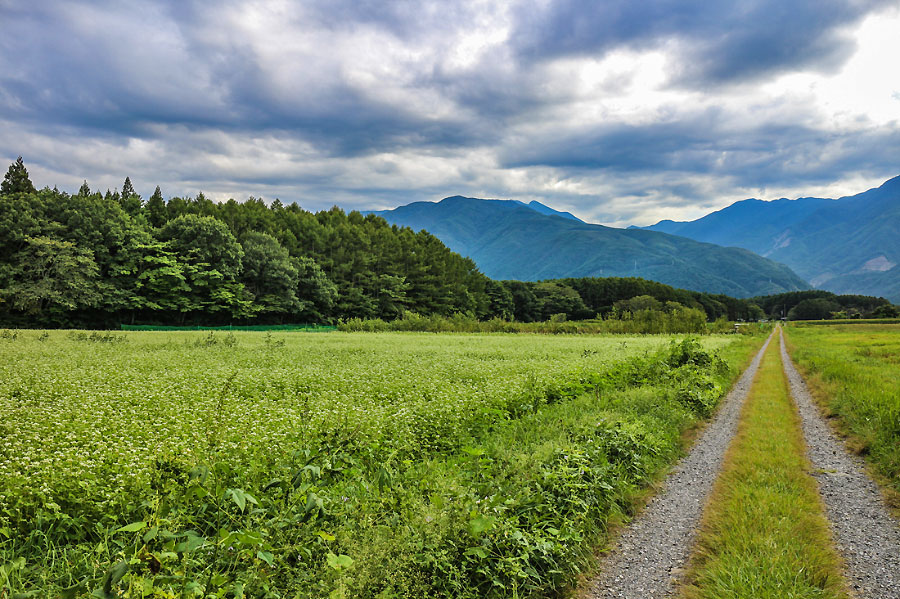 Fujimi Town is located at an altitude of 1,000 meters above sea level, in an area is known for producing "Soba (buckwheat noodles)." White buckwheat flowers bloom from mid-August to early October, and a vast "white carpet" can be enjoyed.
25min.
Spot6
Idojiri Ruins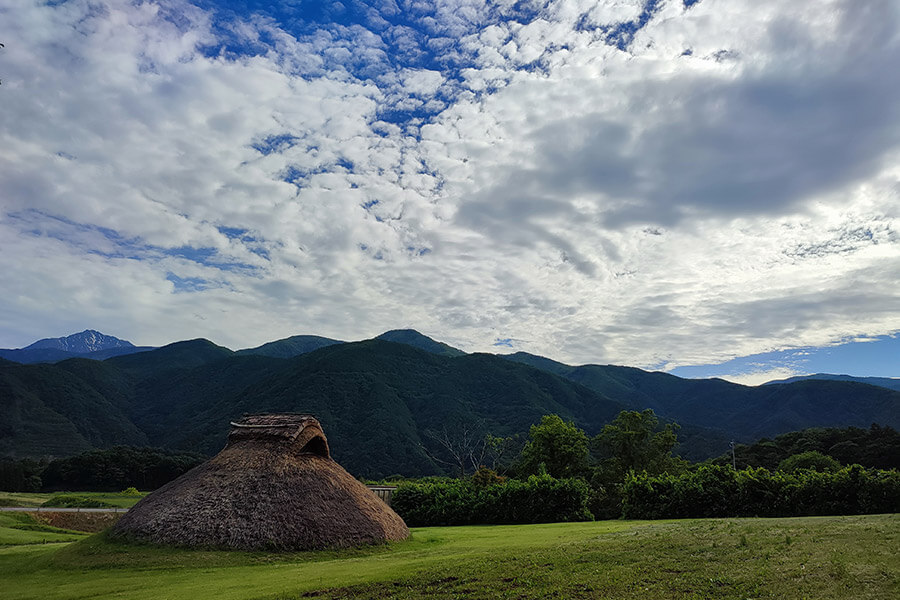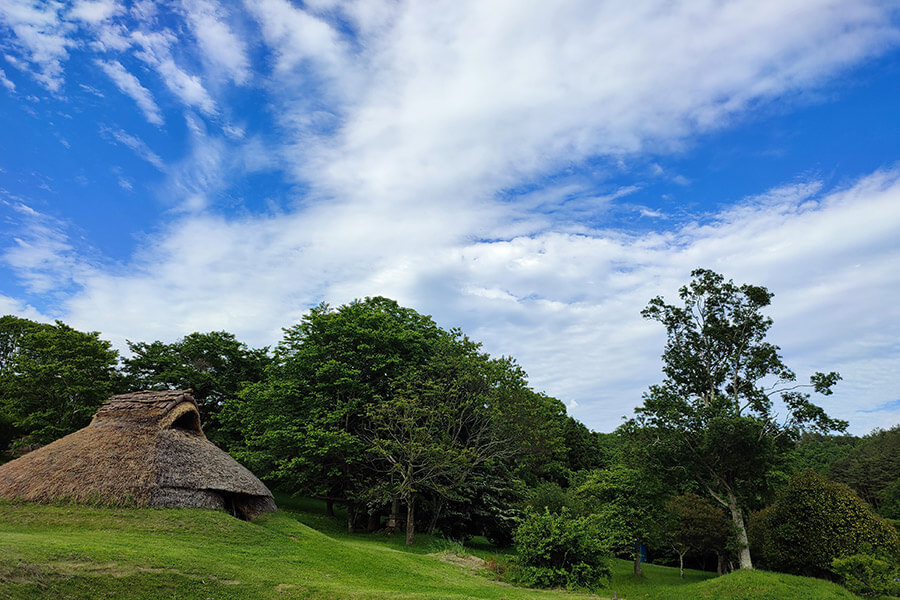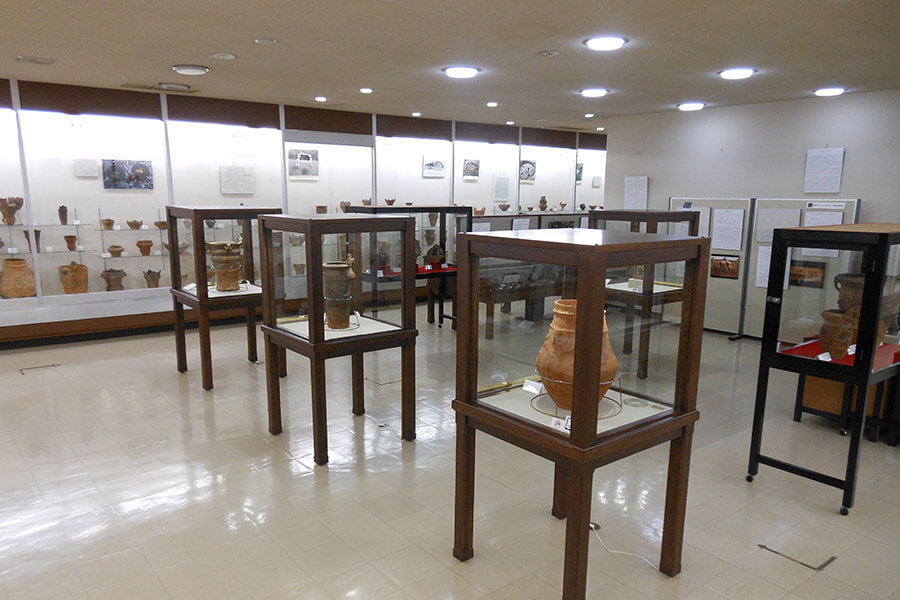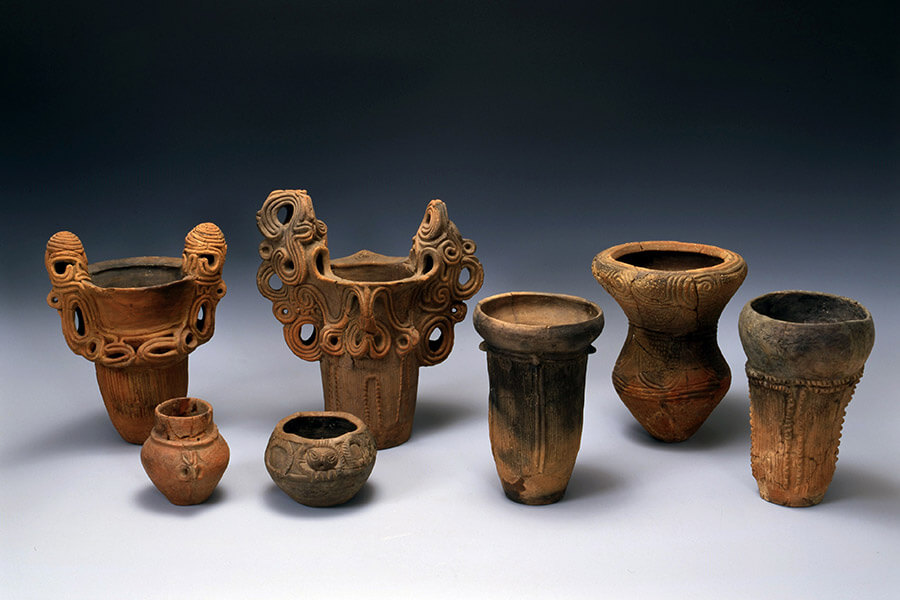 The Idojiri Ruins are one of Japan's representative village ruins, mainly from the Middle Jomon Period(5000-4000 years ago).There are many ruins in the Yatsugatake area because it is a suitable place for human habitation, with many springs from the Yatsugatake Mountains. In addition to the spectacular view of Mt. Fuji spread out at the foot of the Yatsugatake Mountains, you can also enjoy the scenery of Mt. Idojiri.
Aquatic and wetland plants such as water lilies, irises, and lotuses bloom seasonally in the planted fields of Idojiri Historic Park, which is blessed with abundant spring water. Ancient lotuses, which sprouted from lotus seeds more than 2,000 years ago, come into bloom in mid-July.
There is also an archaeology museum in Idojiri, which exhibits excavated pottery, stone tools, recreated houses, food, clothing, etc., and a history and folklore museum, which exhibits farming and other production tools, daily tools, weapons, old documents, etc., to show how people lived in the old days.
Website (Japanese)
0266-64-2044
25min.
Spot7
Old Tatsuba River Bridge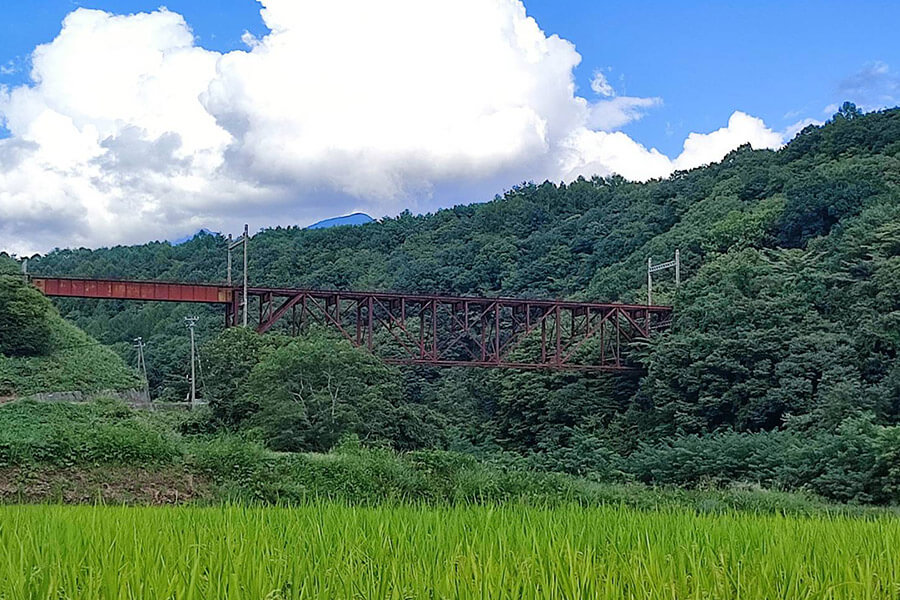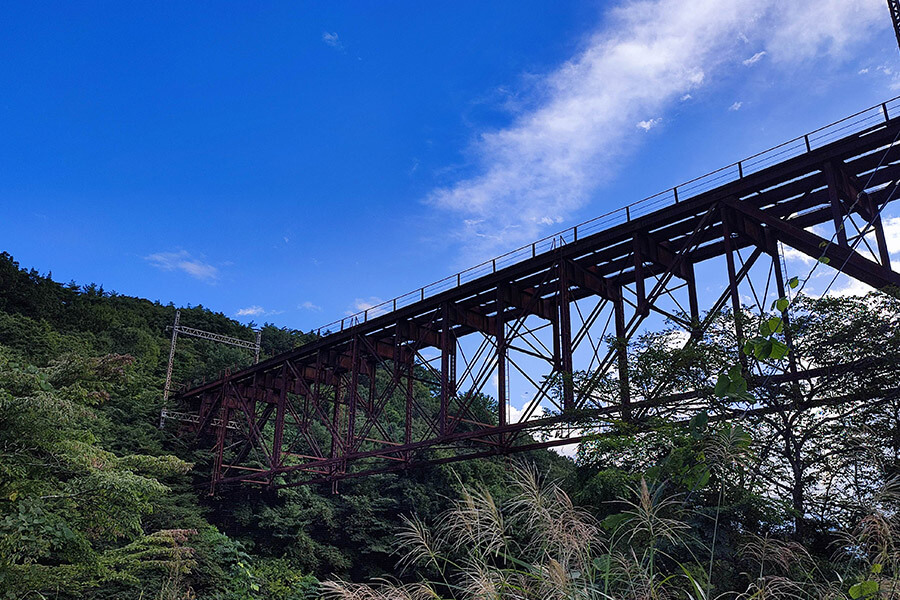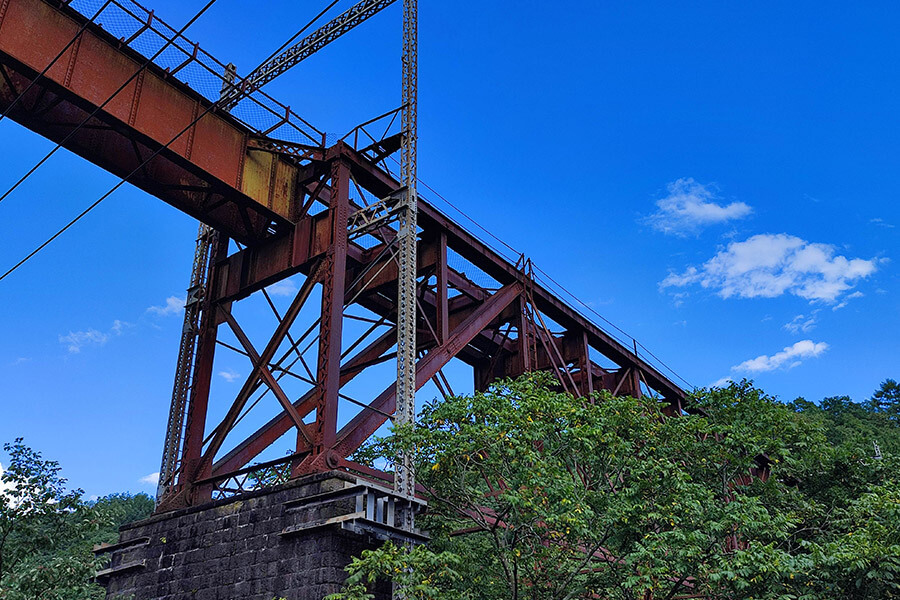 The former Tachibagawa Bridge is a railroad bridge completed in 1904. This Baltimore truss bridge was abandoned in 1980 when the tracks were replaced by the Chuo Main Line double track between Shinanosakai and Fujimi stations, but it still exists over 100 years later in a red rust condition, as depicted in the distant view of the scene to Fujimi Plateau Hospital in Hayao Miyazaki's animated film "The Wind Rises". Today, the new and old railway bridges stand side by side in close proximity. It is a somewhat mysterious spot where the Meiji era and the present are mixed together.
10min.
Spot8
Daimaruya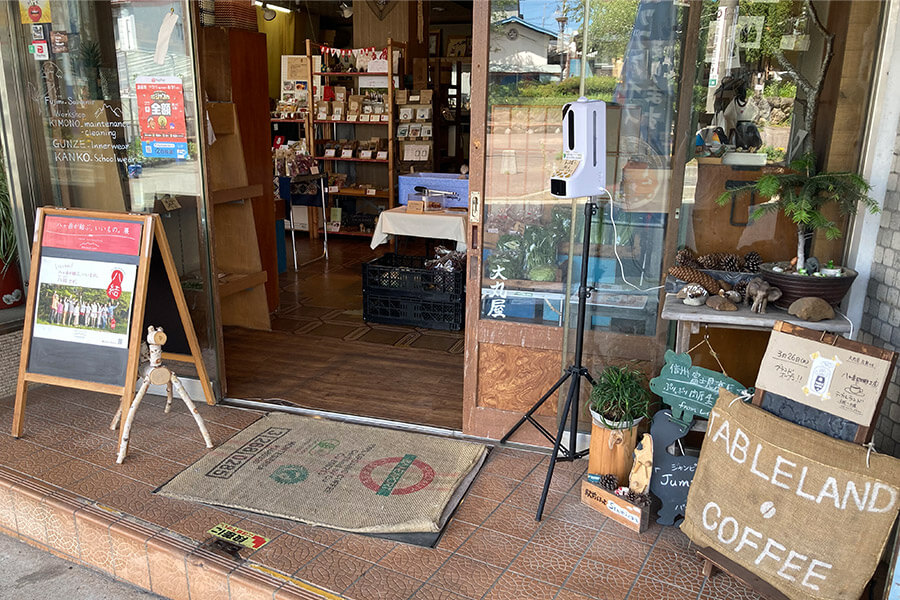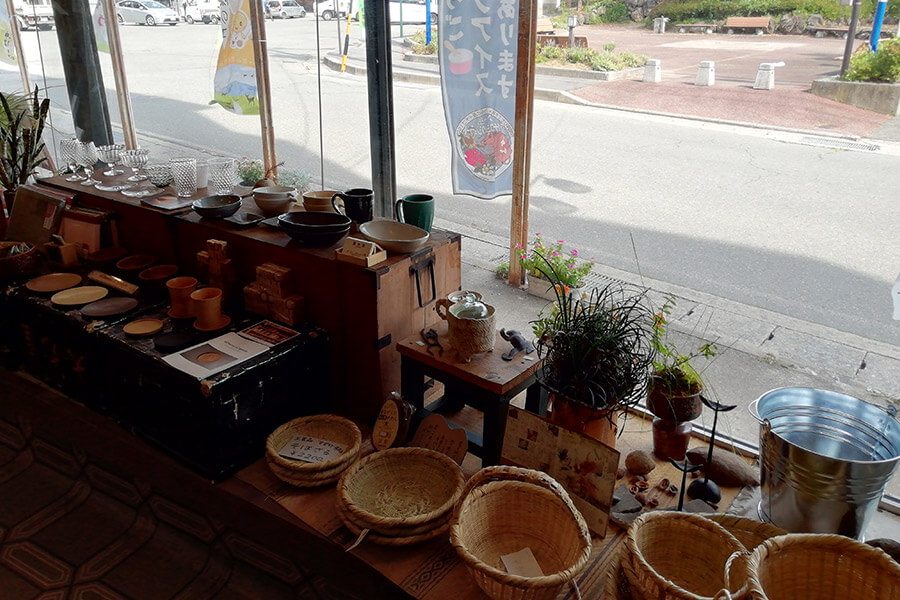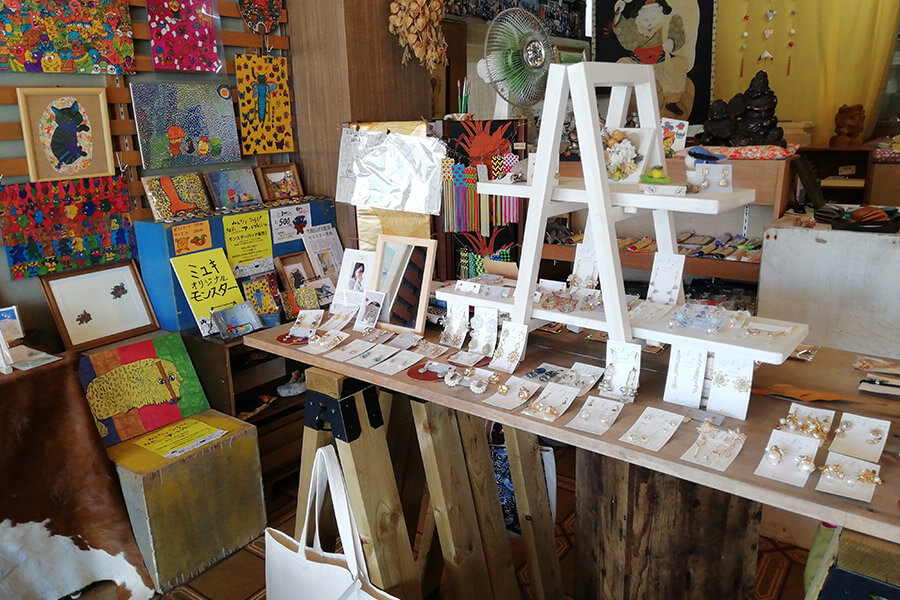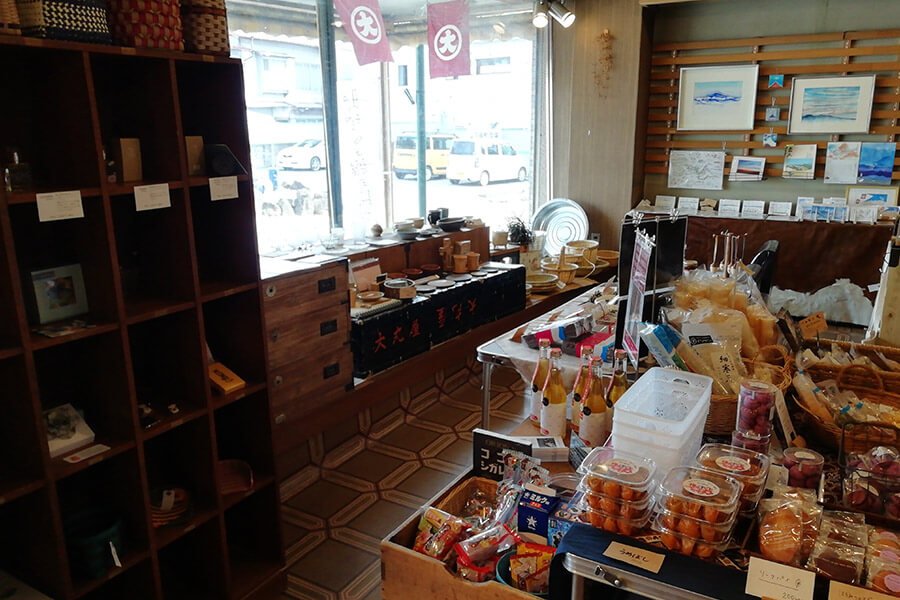 Founded in 1892, the store moved to its current location in 1904 when the Fujimi Station of Japan National Railways was built. Since then, it has been a symbol in front of the station, loved by the community for nearly 120 years.
Today, it serves as a showroom selling Fujimi-machi souvenirs and local goodies. It also holds events such as exhibitions of handmade goods, workshops, and a market. In front of Fujimi Station, the store serves as introduction to the shopping district in front of the station and also offers souvenirs from the Yatsugatake area.
Instagram
0266-62-2022
10min.
Spot9
old Koshu-kaido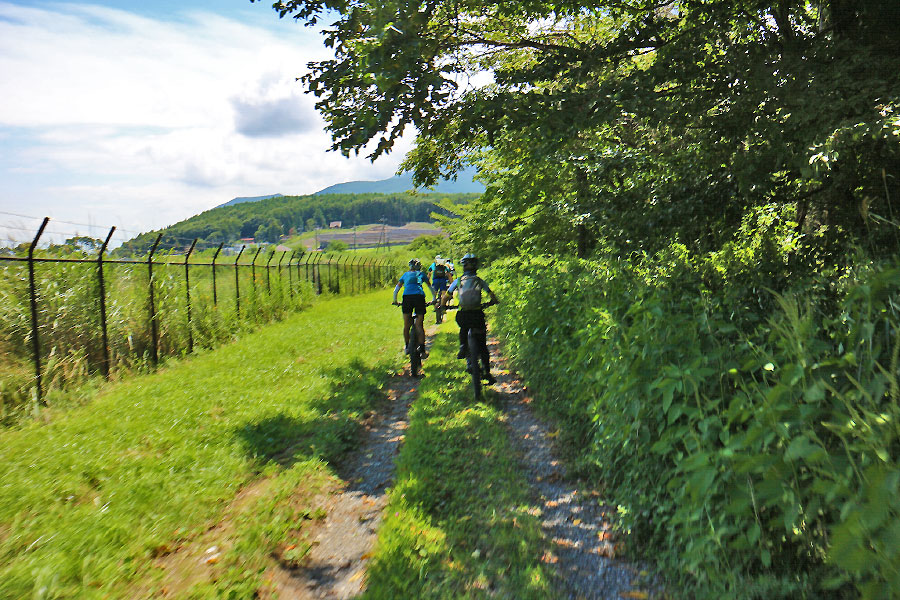 National Route 20 has a lot of car traffic, so it is recommended to take the old Koshu Kaido road when riding an e-bike.
15min.
GOAL
Fujimi Panorama Resort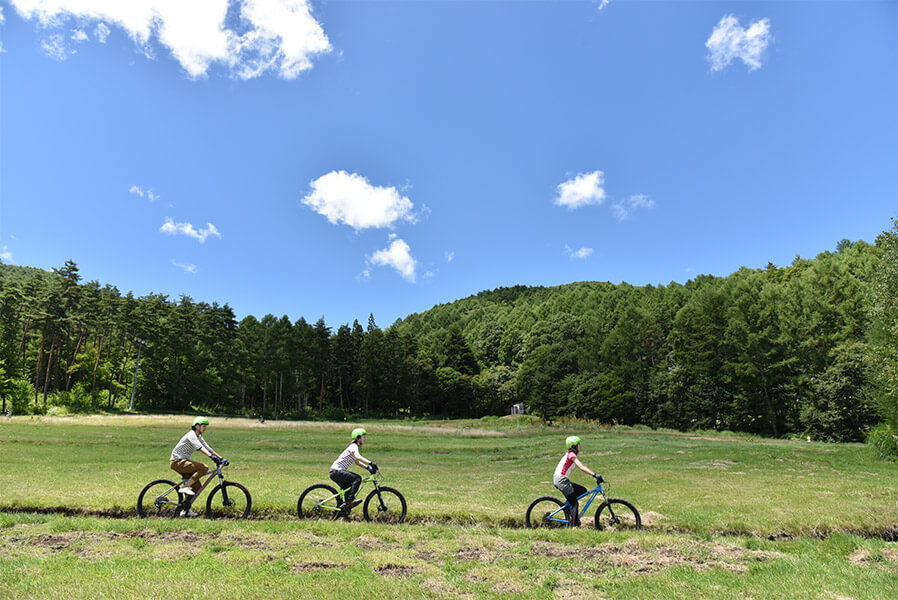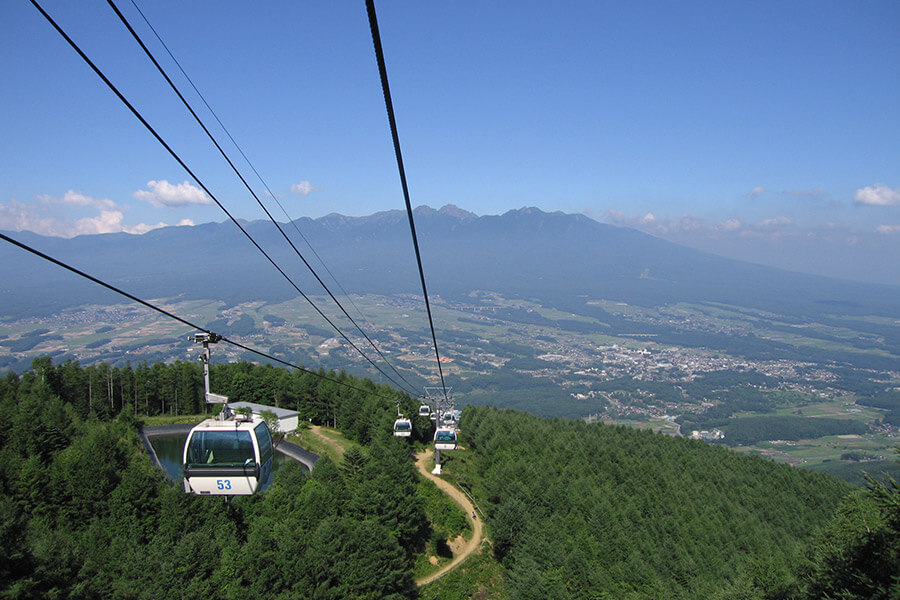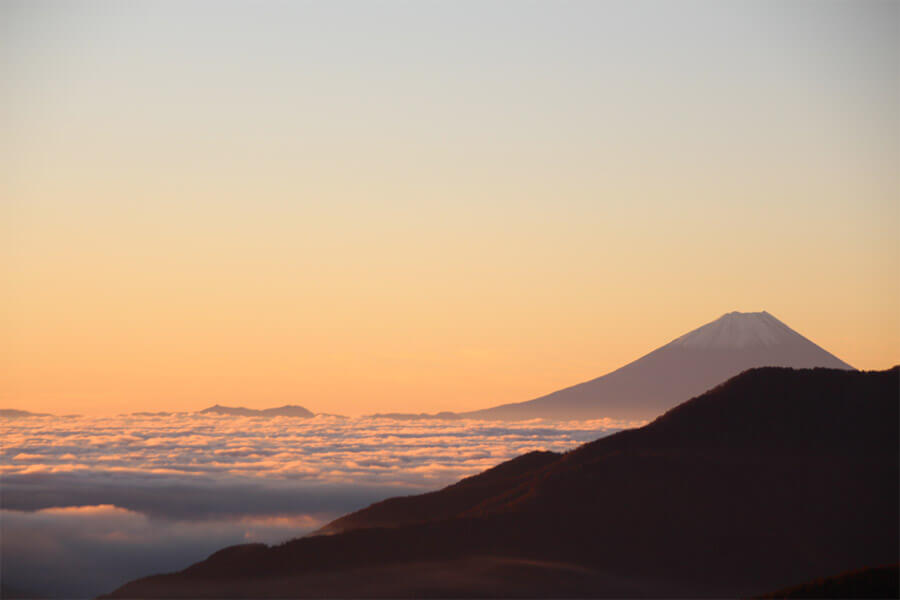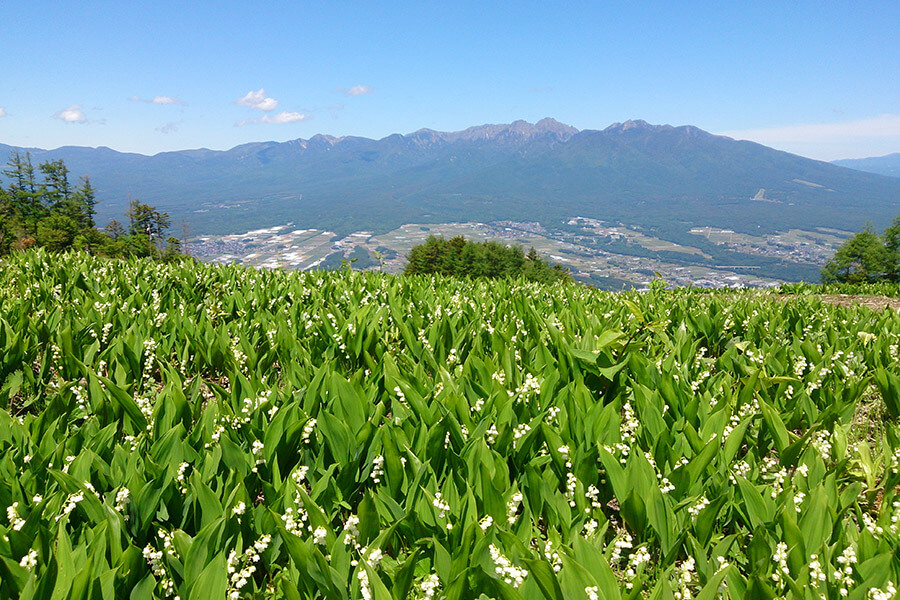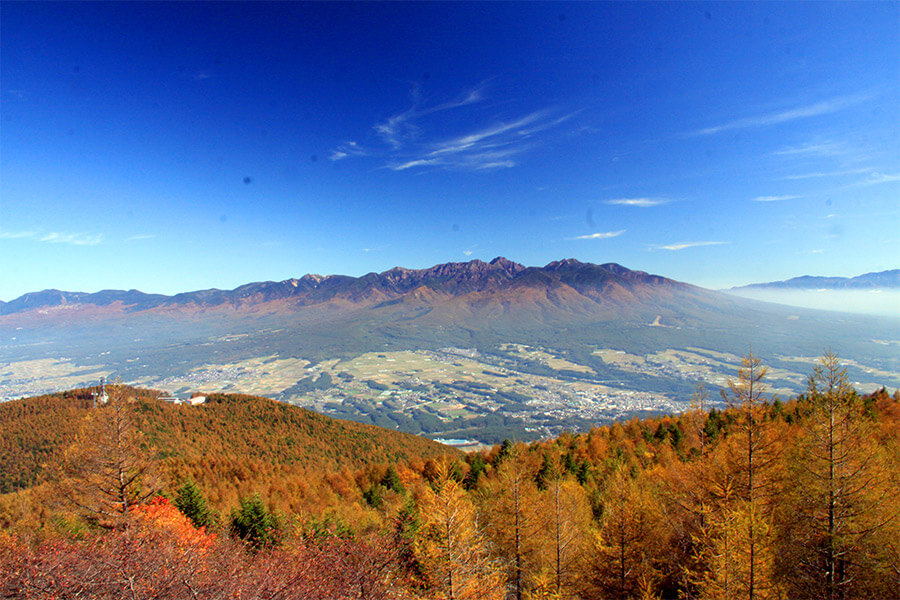 Check the surrounding spots
Free shuttle bus to the rental spot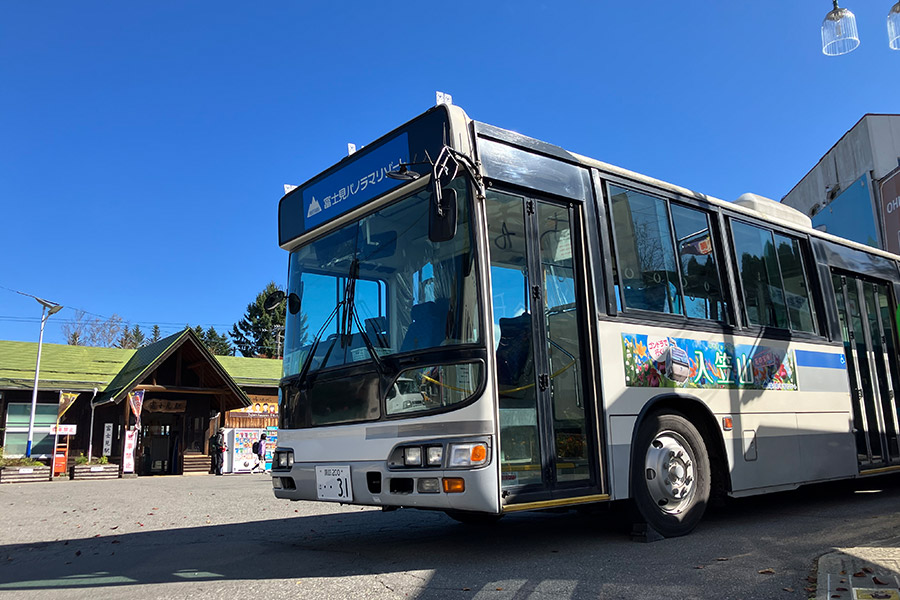 Free shuttle bus
Free shuttle bus service from JR Fujimi Station
(JR Fujimi stationFujimi Panorama Resort)
Go

JR Fujimi station 10:00 Fujimi Panorama Resort 10:10

Return

Fujimi Panorama Resort 15:00JR Fujimi station 15:10
Akane-Gama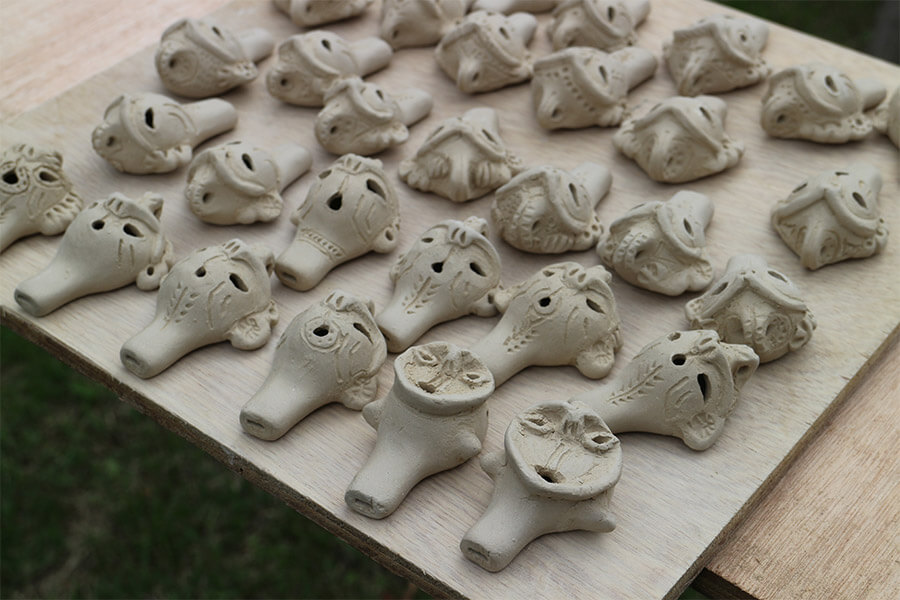 Such an experience!
At Akane Kiln in Fujimi-machi, visitors can experience making Jomon earthenware flutes. The clay is kneaded by hand. It takes about one hour. How about making your own Jomon earthenware souvenir?
Reservations are required at least one week in advance.
Website (Japanese)
0266-65-3965
Yutoron-suijin-no-yu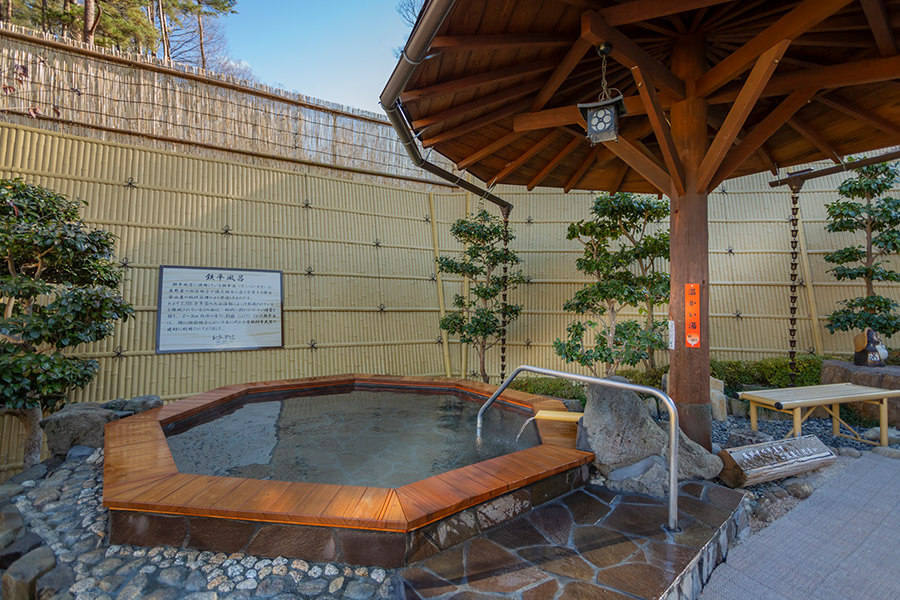 Sweat it out in a hot spring after cycling!
One minute drive from Fujimi Panorama Resort. This natural hot spring boasts a day spa with free-flowing hot-spring water and 8 different outdoor baths.
Website (Japanese)
0266-62-8080