Bask in the Mountain and Water Scenery of the Kiyosato Plateau Course
This course offers views of beautiful mountains and the the charm of famous water produced within their natural alpine environment.
Surrounded by peaks over 2,000 meters high, the Kiyosato Plateau is a place rich in mountains, forests, and water.
Abundant spring water, filtered by the geological strata of the Yatsugatake Range over a long period of time, enriches the nature of the region and forms magnificent waterfalls and limpid streams. Visitors can also discover the charm of the area as a tourist destination that takes advantage of its rich landscape.
Distance : 19.3km
Elevation gain : 631m
Time : 6 hours including experience
E-bike Rental Spot
Kiyosato Station Tourist Information Center AOZORA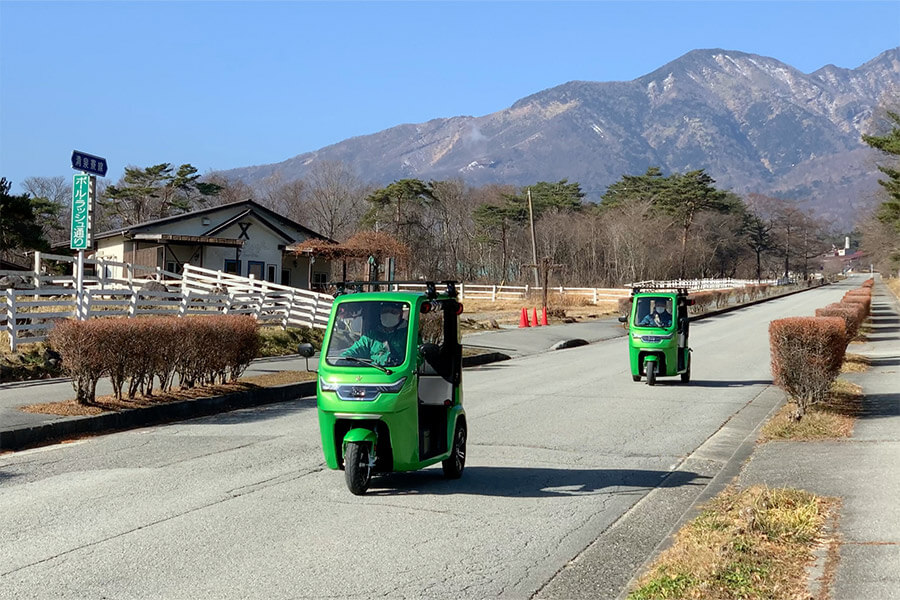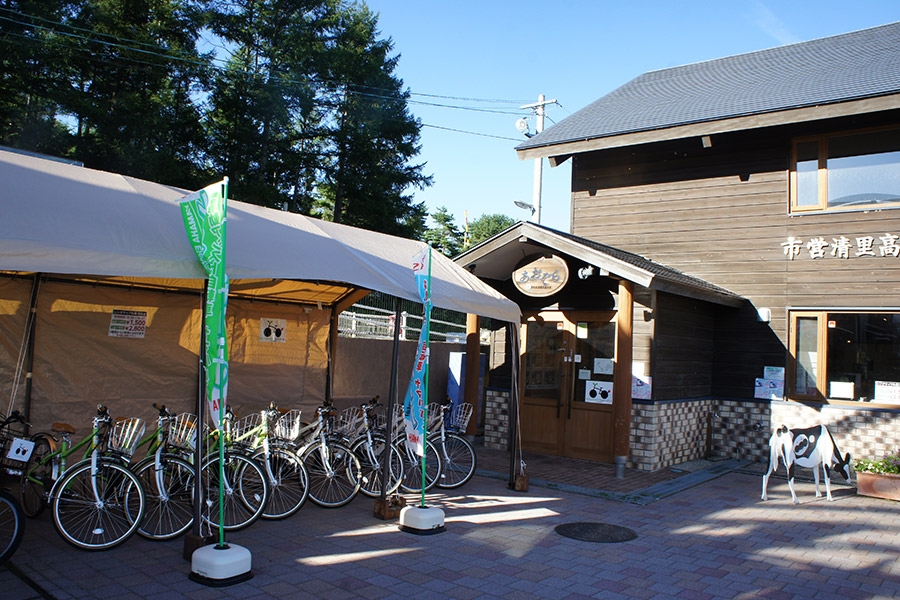 Tourist Information Center in front of Kiyosato Station on the JR Koumi Line provides tourist information, and also rents out electrically power assisted bicycles and EV tuk-tuk rentals.
E-bike rental spot
0551-48-2200
10min.
Spot1
Tomonicono Mori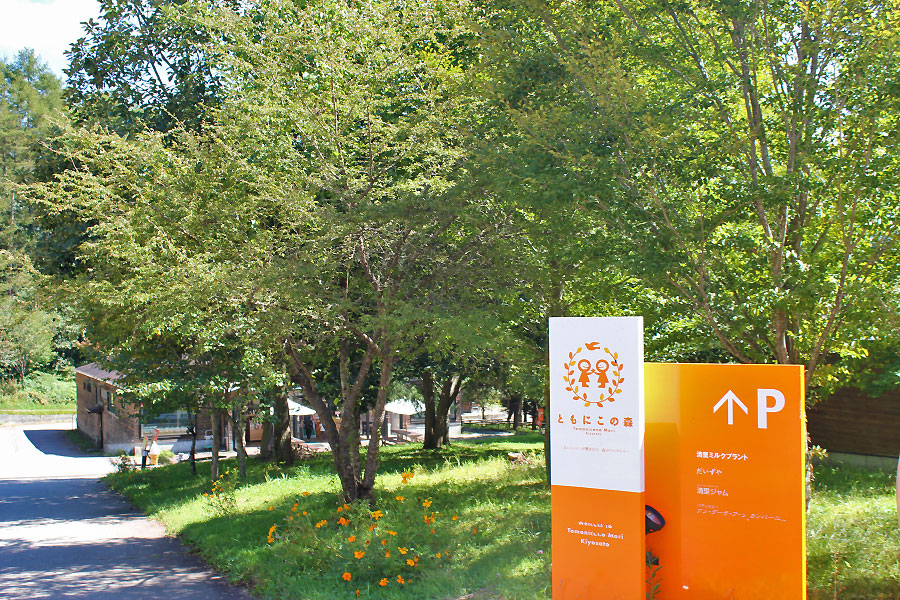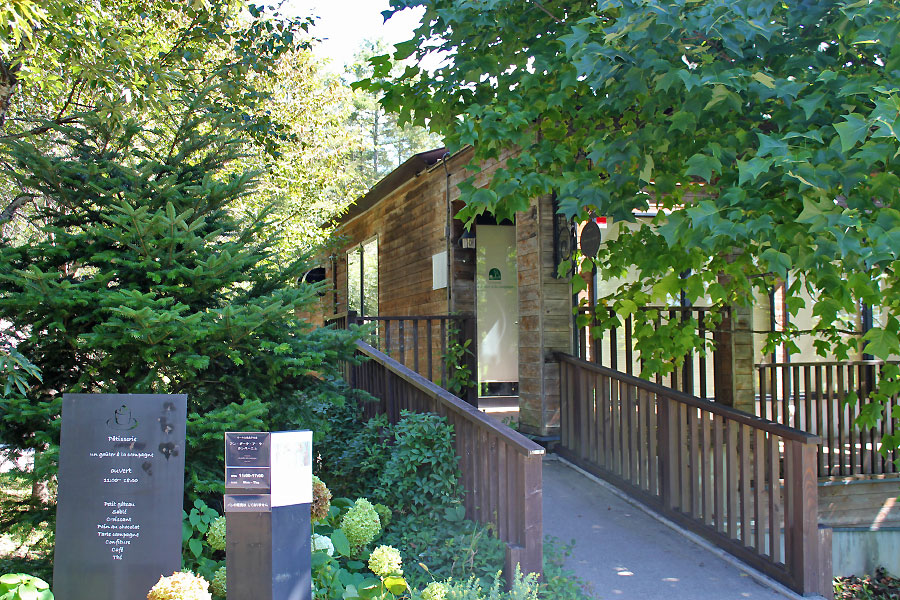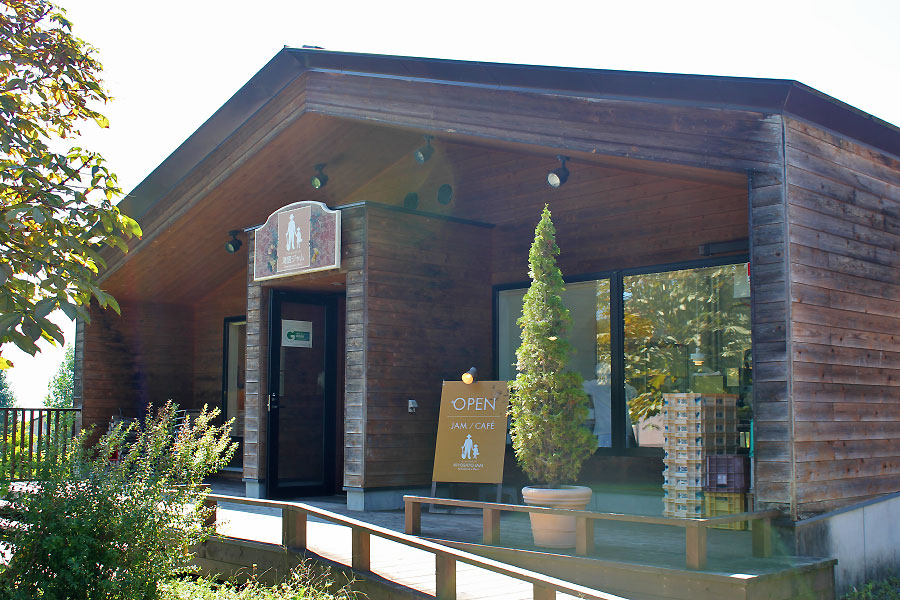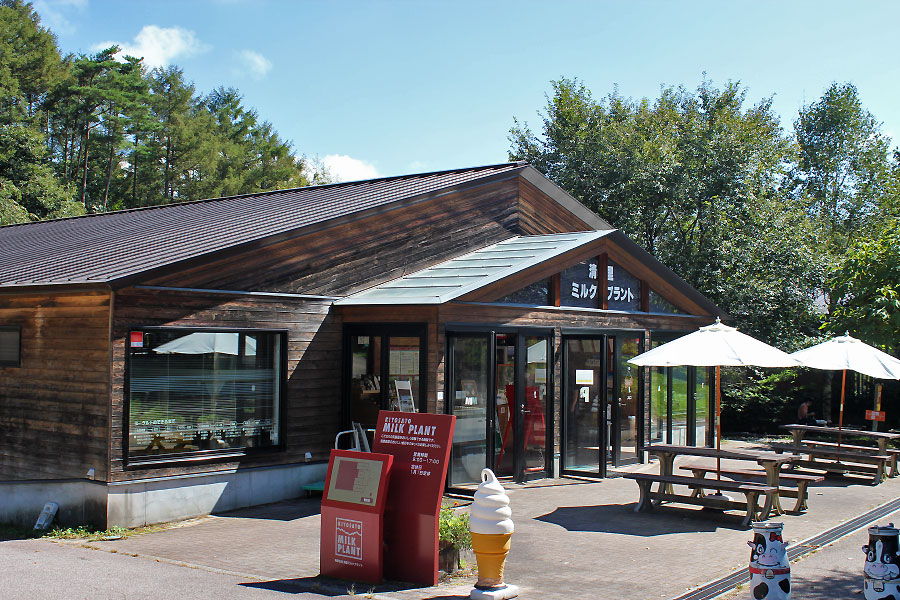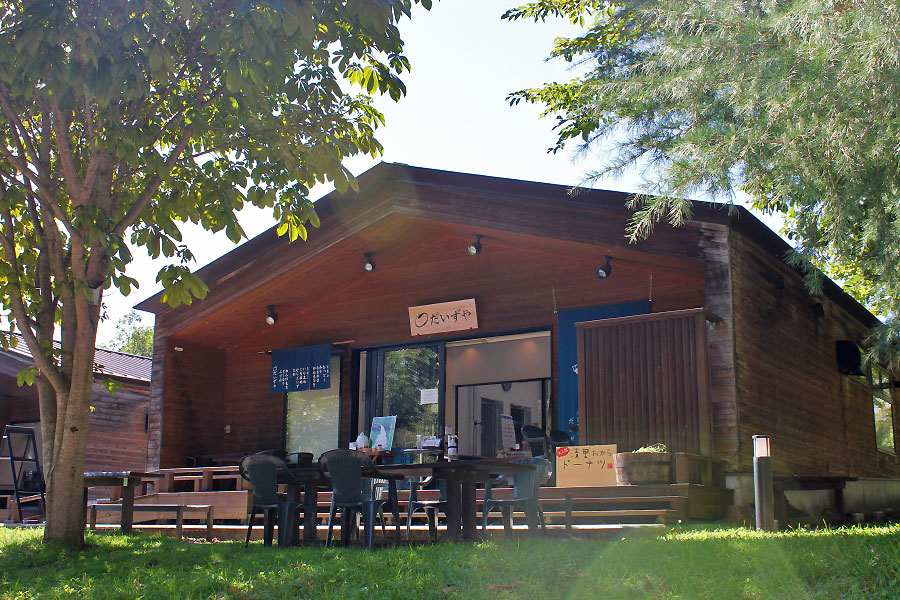 20min.
Spot2
Oh-taki Falls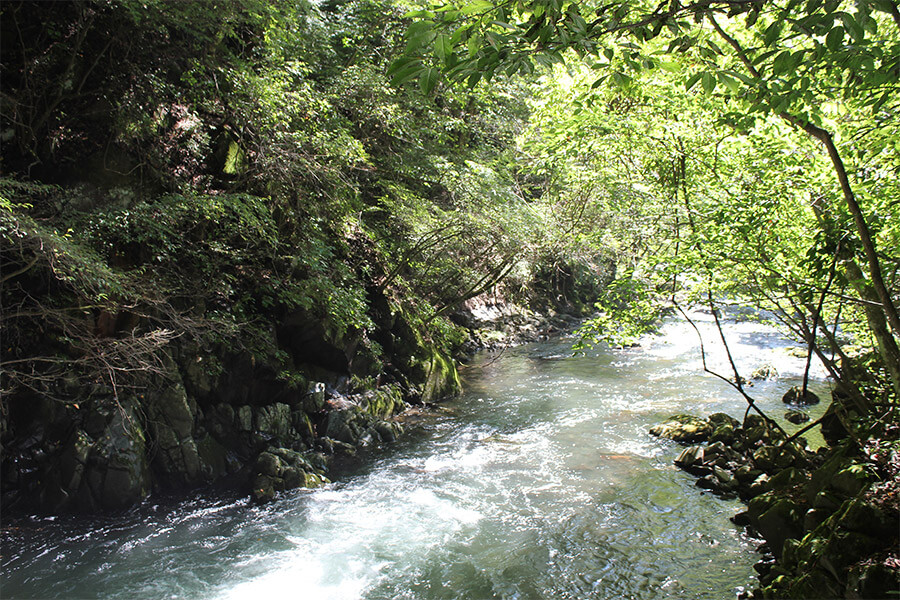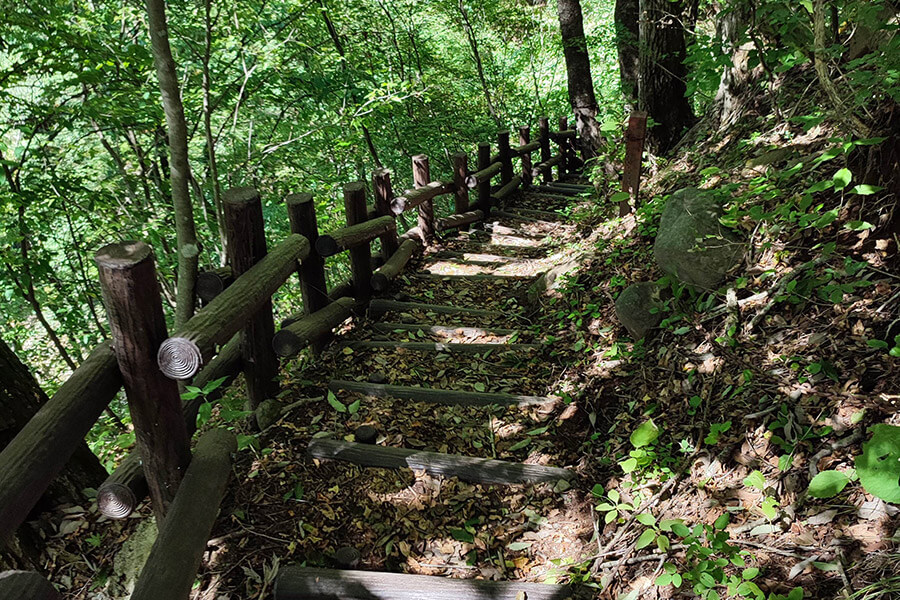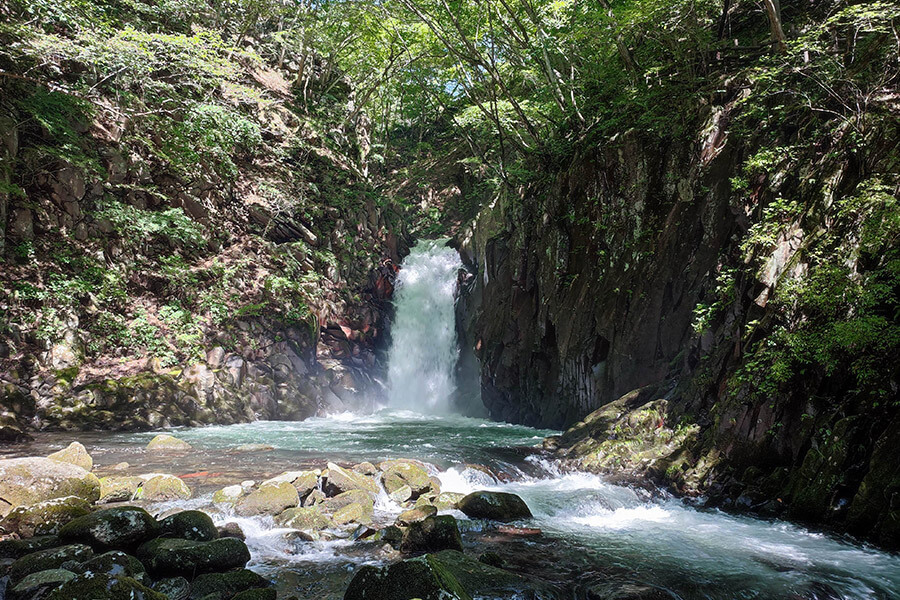 This is one of the three waterfalls of the Daimon River, along with Sengataki Falls and Guji-no-taki Falls.
A path between the trees leads down to a suspension bridge, across which a large waterfall quietly cascades down a drop of 16 meters and a width of 3.5 meters. Although small in scale, its unspoiled natural setting makes it a popular destination among locals.
Just above the suspension bridge, the Takimi-Kannon (Goddess of Mercy) is enshrined, who is renowned as the god of marriage.
20min.
Spot3
Auberge Kiyosato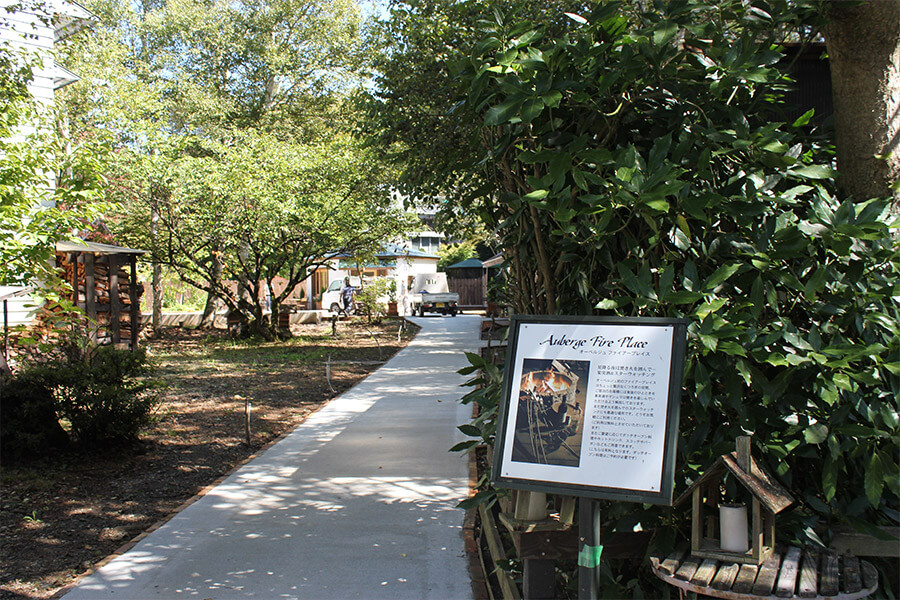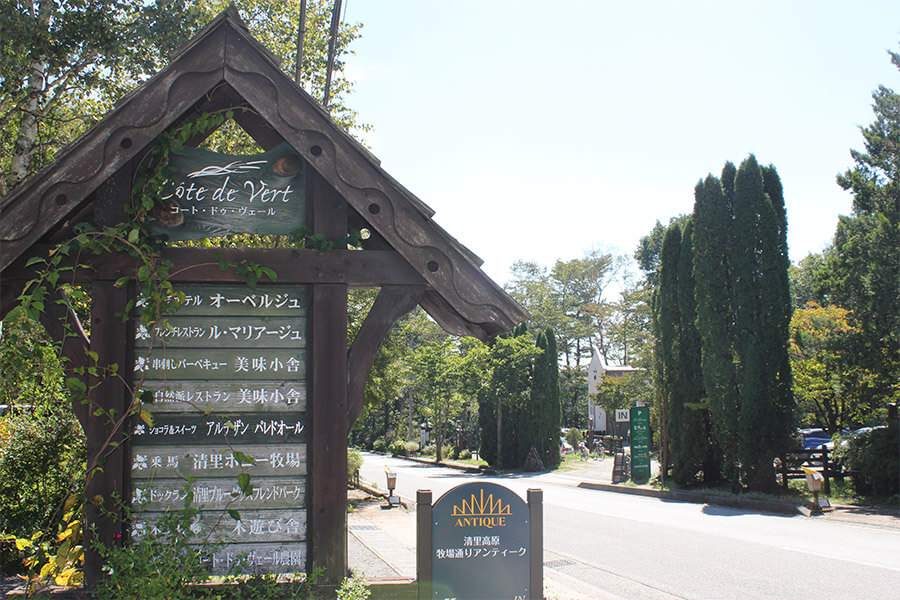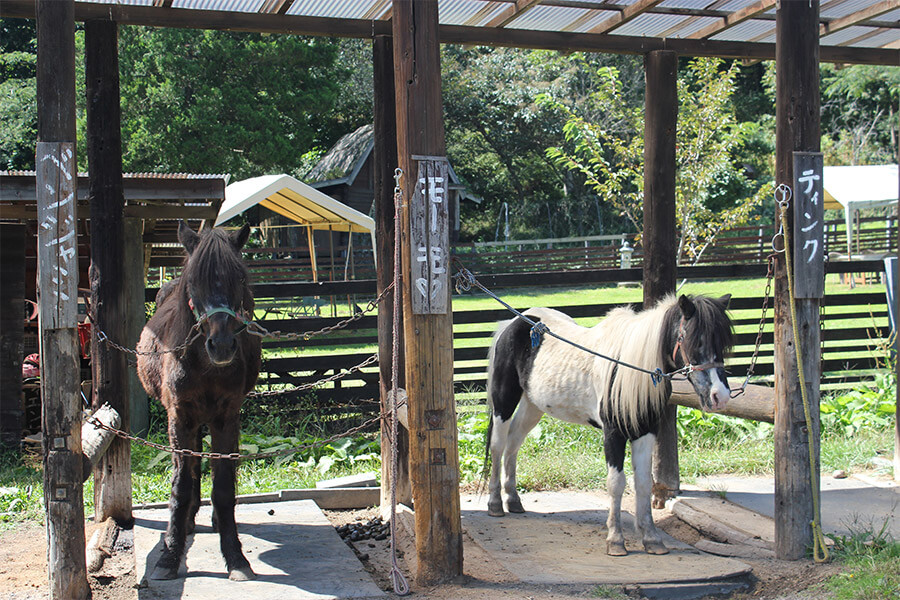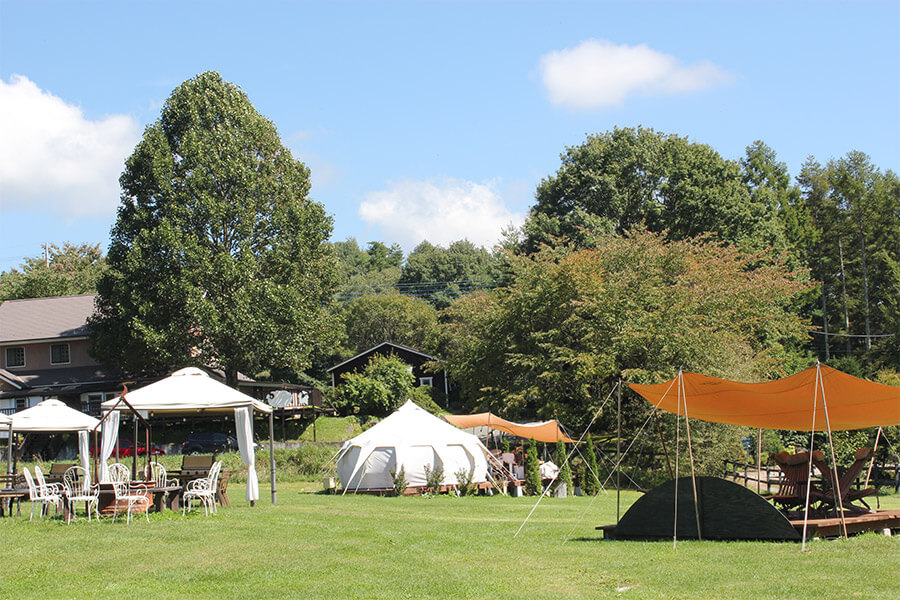 A farm-direct restaurant located on "Côte de vert," a ranch street surrounded by the nature of the Kiyosato Plateau. BBQ and bonfire dishes are popular at this casual restaurant using home-grown pesticide-free vegetables and organic ingredients. Lunch boxes are also available for takeaway.
In addition to Umagoya, Côte de vert also offers a variety of lodging facilities, including the casual French restaurant Le Mariage and Auberge Kiyosato, two picture book museums, the Artisan Palet d'or chocolate store, and the Kiyosato Pony Farm, where visitors can enjoy horseback riding.
Website (Japanese)
0551-48-3405
20min.
Spot4
Doryu Waterfall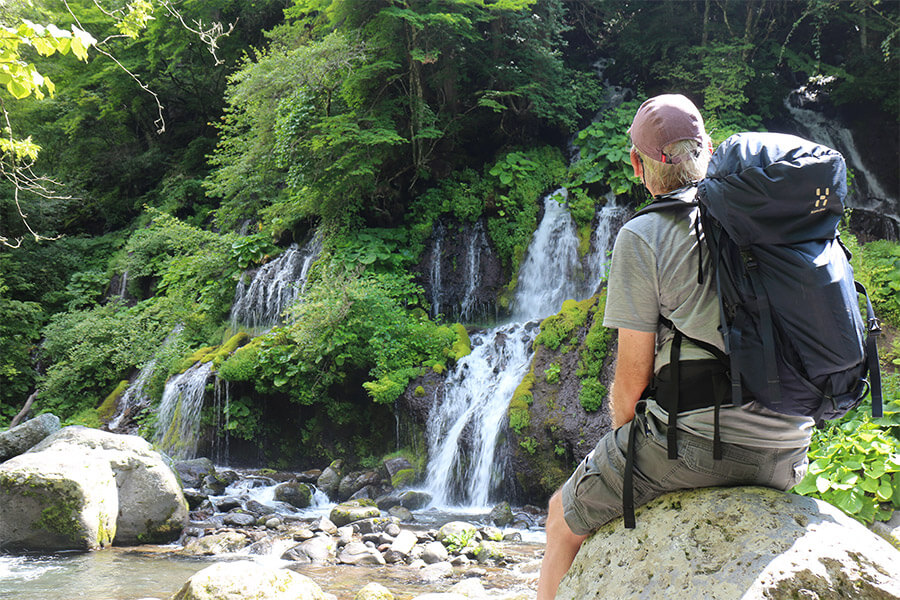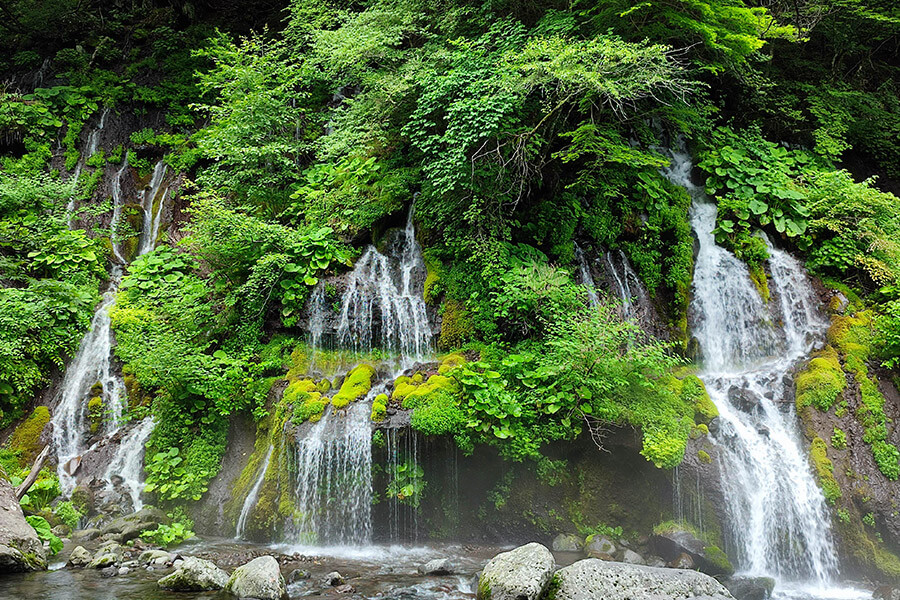 The waterfall has a drop of 10 meters and a width of 15 meters. The multiple tiers of small waterfalls create a picturesque scene. It is named "Dragon's Spitting Waterfall" because of the mysteriousness of the water falling like silken threads from the green-covered rocks.
It takes 15 minutes on foot from the parking lot to the waterfall.
30min.
Spot5
Seisen-ryo Jersey Hut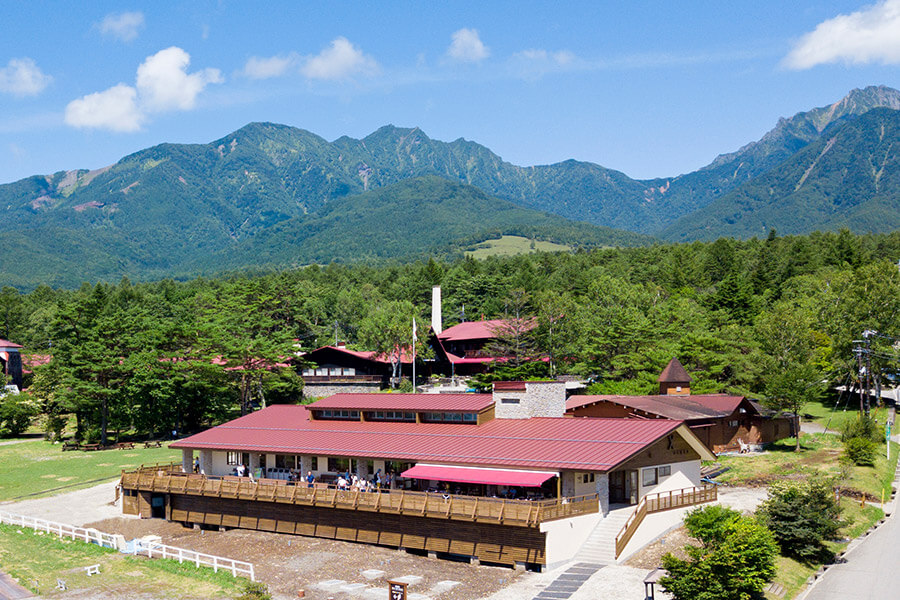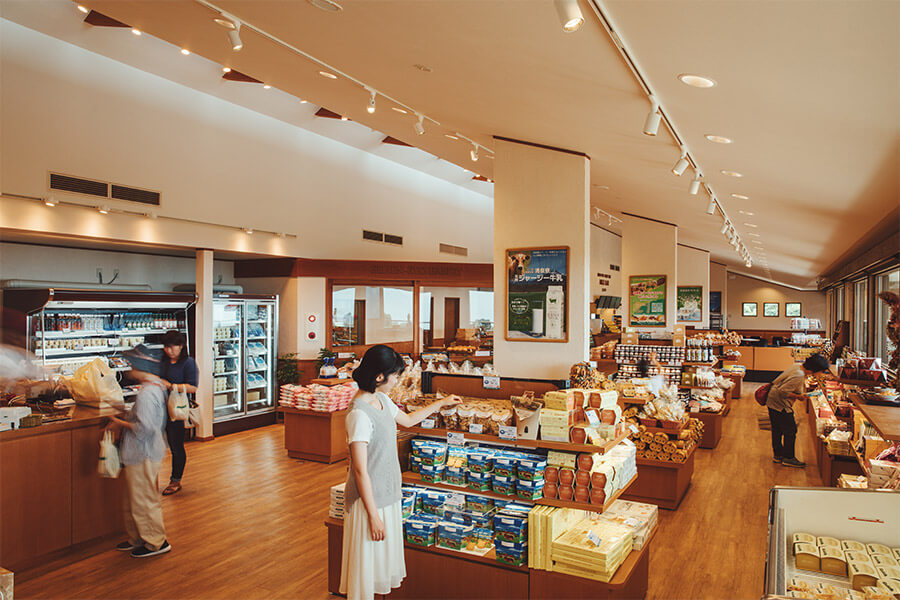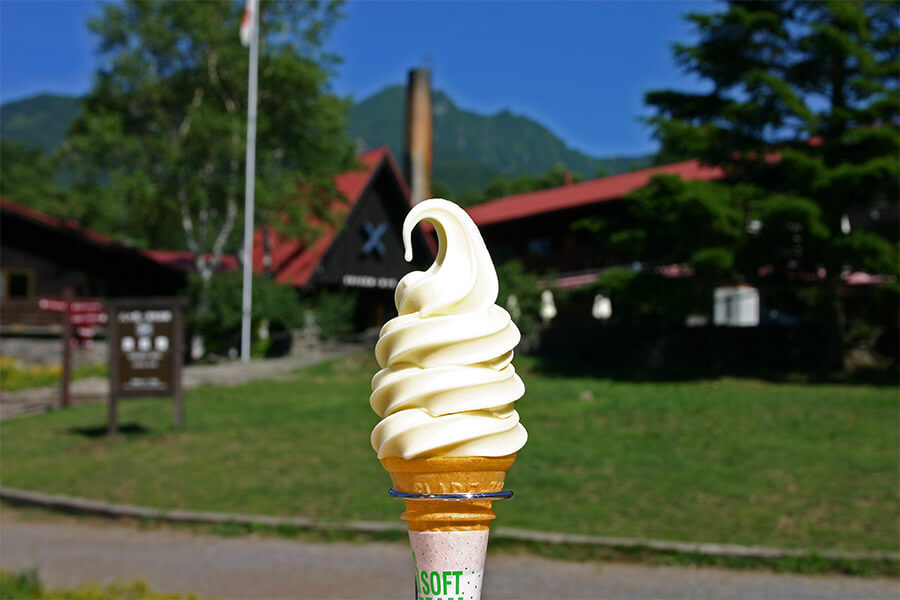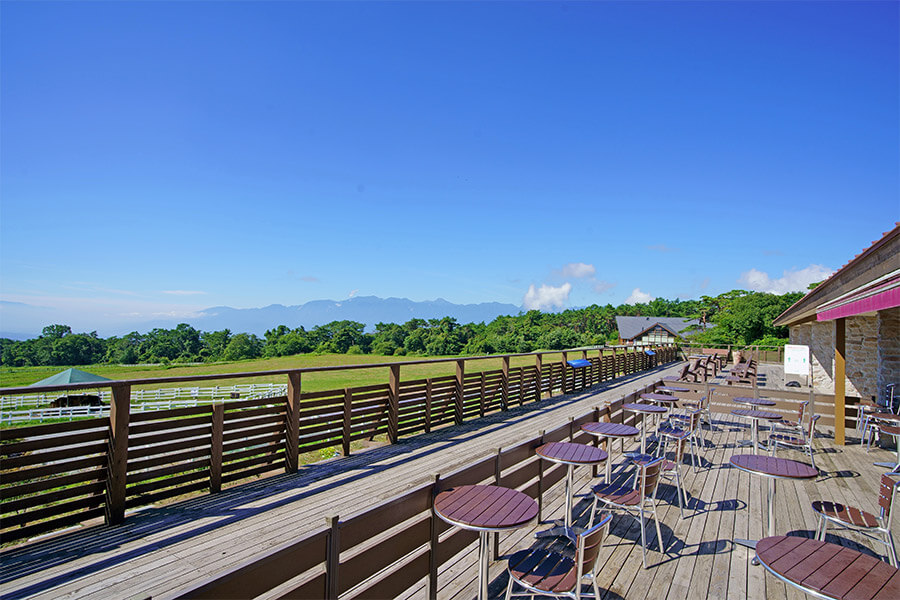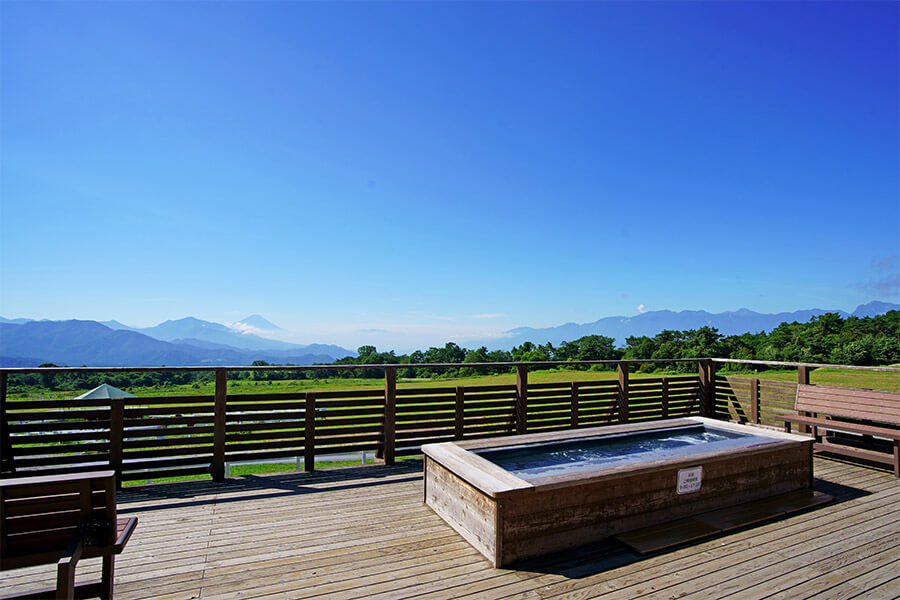 Seisen-ryo Soft Ice Cream" has become so famous that it is often referred to as "Seisen-ryo Soft Ice Cream. The rich taste of organic Jersey milk from Seisen-Ryo Jersey Farm and the clean water of the Yatsugatake Mountains is hard to find anywhere else.
In addition to organic Jersey milk, drinkable yogurt, ice cream, and other dairy products, Seisen-Ryo also offers a wide variety of original souvenirs, including homemade, additive-free jam from the Seisen-Ryo Bakery. Seisen-Ryo also offers a wide selection of original souvenirs from Seisen-Ryo. In front of the terrace, a meadow spreads out in front of the restaurant, from which you can enjoy a panoramic view of Yatsugatake, Mt. Fuji, and the Southern Alps. This is the perfect place to enjoy the highlands to the fullest.
Website (Japanese)
0551-48-4441
15min.
GOAL
Kiyosato Station Tourist Information Center AOZORA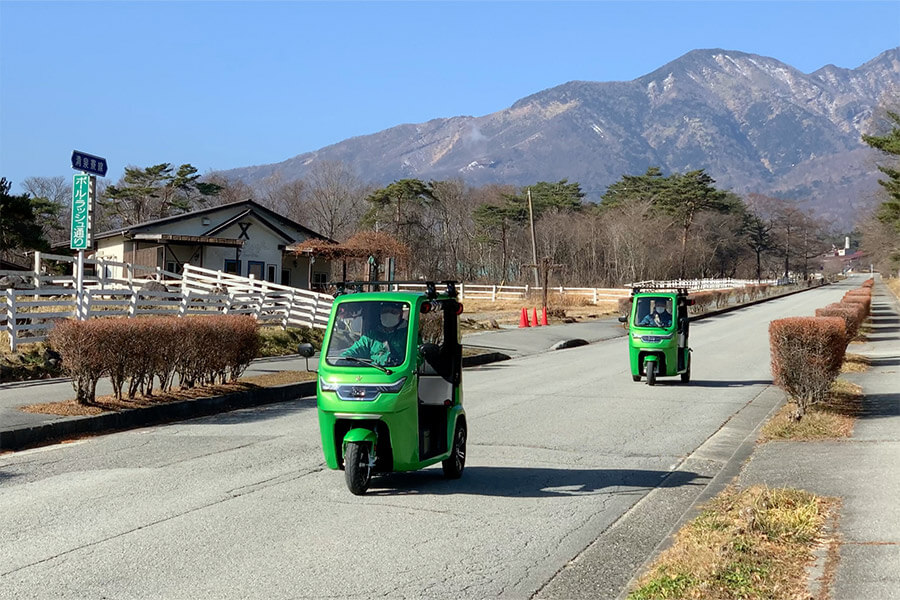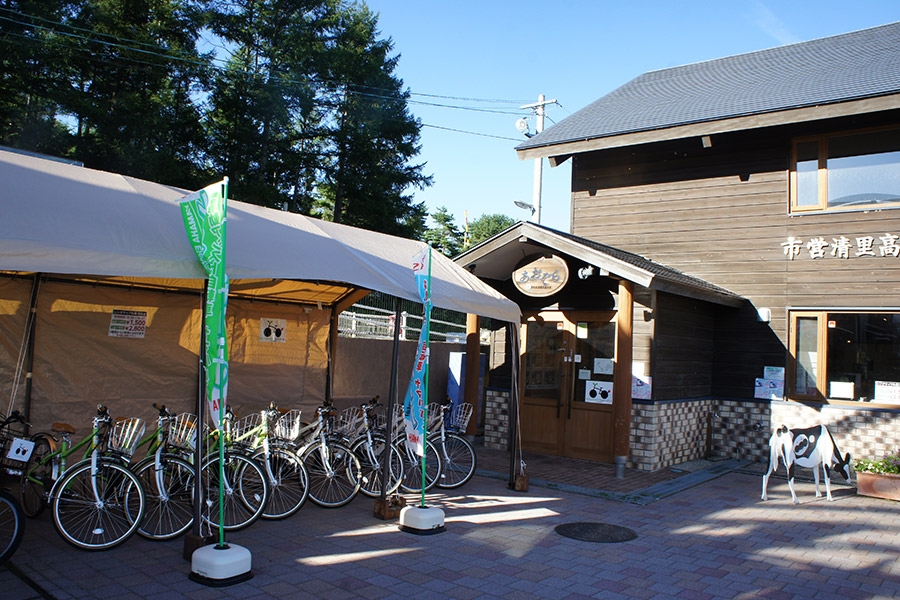 Check the surrounding spots
Senga Falls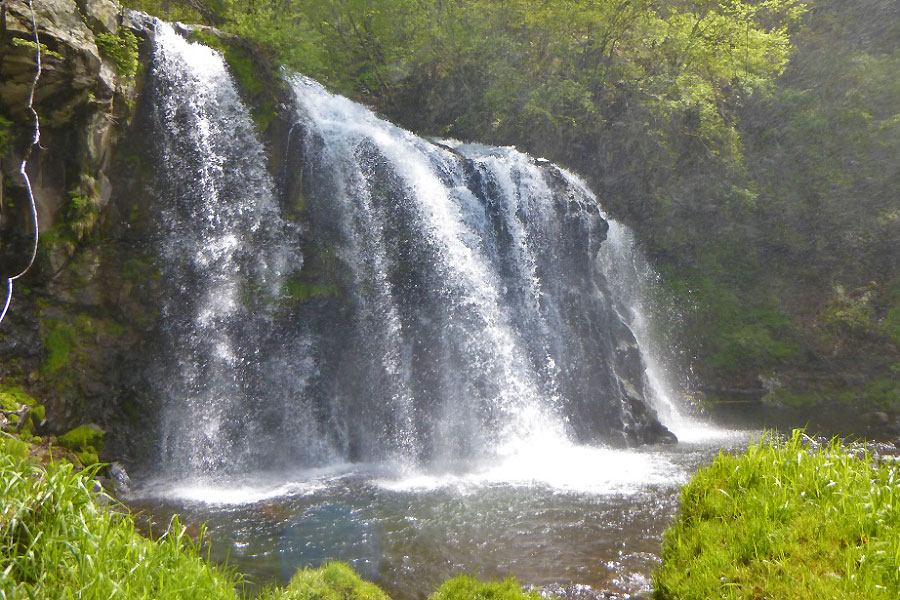 This place is also highly recommended!
Senga Falls over the Daimon River is one of the "Three Falls of the Daimon River" along with Otaki Falls and Guji Falls.
Both the drop and width of the waterfall are about 20 meters, and the spray of water cascading down the black rock surface is very powerful.
Aqua Resort Kiyosato Tennyo no Yu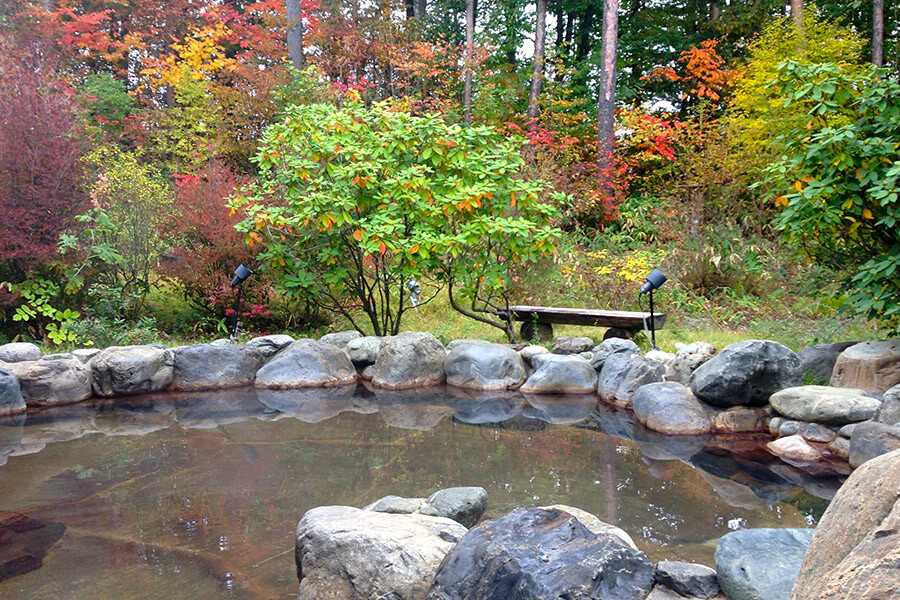 Sweat it out in a hot spring after cycling!
Natural hot spring with free-flowing 47°C spring water. It is famous for its smooth feeling on the skin and is known as the "hot water of beauty.
Website (Japanese)
0266-74-2911